Buy Hold Sell: 5 stocks in the hottest sector right now
---
The healthcare sector recorded a total gain of 24.4% in 2017, making it the single best performing sector on the ASX. Not even two months into 2018, and it is already a solid 10% ahead of the wider market. Yesterday's half-billion dollar takeover for Viralytics - at a 175% premium to the stock price - is further evidence of the opportunities on the table here for shrewd players. So this week on Buy Hold Sell we ask our panelists for their view on some emerging players in the space including Japara, Nanosonics, and Capitol Health. Join us to hear Jeremy Hook from TMS Capital host Ben Rundle from NAOS Asset Management and Shane Fitzgerald from Monash Investors Limited, as they pass their verdict on these stocks and suggest a few of their own.
Key points
Japara Healthcare (JHC) has been in a downgrade cycle for a few years, however has potential growth drivers, including a fully-funded development pipeline and easing regulatory headwinds.
Nansonics (NAN) has a positive sales agreement with GE, is close to announcing new products, and generates a great return on capital. Overall, it is a great company, but is there much upside from current valuation? 
Capitol Health (CAJ) looks cheap at 6 times EBITDA, and even cheaper given the average 10 times for M&A in the sector. Question over regulatory risks given current pace of growth in the radiography industry.
Hospital equipment distributor, Paragon Care (PGC) on 9.6 times PE and has used recently raised capital to make strongly accretive acquisitions. Revenues are seasonal and a better half is to come.
Resmed (RMD) is hard to go past in the sector. It is a strong leader, management is excellent, and is a tough competitor. Expect it to go higher... 
Watch next
4 small cap infrastructure stocks: (VIEW LINK)
Small cap investing in a volatile market: (VIEW LINK) 
Not an existing Livewire member?
Register here to enjoy the benefits of Livewire's free membership including:
First access to exclusive interviews with leading fund managers and advisors.
Discover new investment opportunities and products
Receive the Trending on Livewire morning note featuring the top articles each day.
---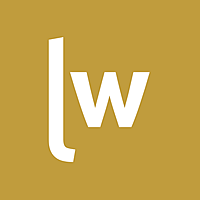 Livewire Exclusive brings you exclusive content from a wide range of leading fund managers and investment professionals.
Expertise