Calima - Highly Prospective British Columbian Liquids Acreage
---
Having signed an agreement to farm into ~39,000 net acres in the highly prospective liquids-rich Montney acreage at ~C$650/acre, Calima Energy now has significant short-term upside potential with recent transactions over the Montney Formation of the Western Canadian Sedimentary Basin valuing land at from C$2,000 to C$5,500/acre.
Over recent years the liquid-rich areas of the Montney have seen a boom in activity, with low gas prices making the dry gas areas less attractive. There is a ready market for the liquids as a diluent for the Alberta oil sands operations, with liquids prices close to those of crude oil. Although the Montney has seen oil and gas exploration activities since the 1960's, it is only since the mid 2000's that the siltstones have seen appreciable activity (due to advances in horizontal drilling and hydraulic fracturing), with intense activity over the liquids rich areas commencing in 2013.
Work over liquids rich areas has thus far been successful, with some exceptional results, particularly in the Heritage and Pouce Coupe areas. Results of offsetting activity by Saguara Resources and Black Swan Energy highlights the potential of Calima's Caribou and Pocketknife blocks (which have only seen very limited drilling to date), with expected multiple pay zones within the target Montney Formation.
Ongoing work by others has also improved productivity and lowered costs in the target formation (which unlike other North American shale plays are not shales, but rather siltstones, with resultant more productive hydrocarbon recovery).
With the farm-in including the requirement to drill three wells, Calima is in an ideal position to draw on the IP developed in the Montney. The Company is also run by a team with a history of success in the oil and gas industry, including with Ophir Energy and Fusion Oil and Gas. To read our report on Calima please follow the link.
---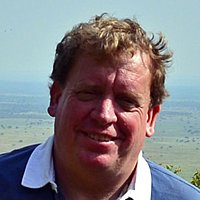 Senior Analyst
Independent Investment Research
Mark is a Senior Resources Analyst for Independent Investment Research, with a focus on junior and mid-cap listed resources stocks. With over 10 years as an analyst, following on from 17 years as a geologist, he has a good insight into the sector.
Expertise