Caltex adds value, continues Foodary roll-out
---
Caltex (ASX:CTX) shares added value in May as investors began to revisit this name.
We bought the stock early this year when the share price fell after the loss of the Woolworths petrol station supply contract due to the business' acquisition by BP. Caltex already has a strategy to replace the lost profits and it has recently made two small acquisitions that assist in partly filling the earnings gap.
Caltex is also expected to announce a broader restructuring program and productivity drive mid-year. We expect an enhanced emphasis on Caltex's retail division with pilot programs around a new 'Foodary' convenience offer likely to be rolled out across its store network.
Caltex is well capitalised, providing potential for further acquisitions, further investment in Caltex retail locations or alternatively capital management (there is large pool of franking credits). (VIEW LINK)
---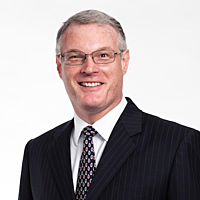 Head of Australian Equities
Ralton Asset Management Limited
Andrew has been with Ralton since its inception in 2006 and leads the investment management of Ralton's managed accounts. He brings over 25 years of funds management and investment banking experience having held senior positions with major...
Expertise
No areas of expertise