Caltex (ASX: CTX) reported on Tuesday, and on a replacement cost basis recorded a 54 per cent decline in earnings to $135 million (EPS of 54 cents on 250 million shares) on a one per cent boost in revenue to $10.3 billion for the six months to June 2019. The interim dividend was cut from 57 cents to 32 cents per share, a payout ratio of 59 per cent. 
Caltex is experiencing a tough earnings trajectory with Replacement Cost Operating Profit of $94 million in the March 2019 Quarter followed by $41 million in the June 2019 Quarter. In this wire, we review the key numbers from the report.
Despite operating at close to full capacity, the Lytton refinery's Earnings before Interest and Tax (EBIT) was $1 million, down from $105 million in the June 2018 half-year, as it was impacted by lower external refiner margins. The average Caltex Refiner Margin (CRM) for the six months to June 2019 was US$7.50 per barrel and this compared to US$10.06 in the June 2018 half-year. Given this figure for the five months to May 2019 was US$8.22 per barrel, it implies an average Caltex Refiner Margin in June of only US$3.90 per barrel. The other big hit came from the Convenience Retail, and its EBIT for the period was $85 million, down 47 per cent from $161 million in the June 2018 half-year.
Caltex are executing another "cost out" program, aimed at delivering $100 million of savings by the end of 2020, and management hope to have achieved half of this target by the end of 2019. Savings are split evenly between Corporate, Convenience Retail and Fuels & Infrastructure.
Wholesale Fuel saw Australian total fuel demand decline by 2.2 per cent on the previous corresponding period, driven by economic weakness, particularly in the bush (-6 per cent) and in construction activity (-12 per cent). Industry retail demand was down 2.1 per cent on the previous corresponding period.
Capital expenditure has been cut to $300 million and management have identified 500 sites that will deliver strong returns and growth from an enhanced convenience offer. There are 50 sites that have a better alternative use, and these will likely be divested.
Elsewhere in the sector
Back in February 2019, the Coles – Viva (ASX: VEA) Alliance revised their agreement whereby Viva would take on the responsibility for retail fuel pricing and marketing; the board price was previously set by Coles. Given the Coles fuel network had been ceding significant market share over the past two years due to higher than average pricing and increasingly price sensitive motorists, this change flagged a renewed push at increasing VEA's volumes, mostly through lower prices.

And this is where pricing transparency should be highlighted. Buyers are increasingly price sensitive and they are shopping around to save a few cents per litre of petrol and this means the Industry's ability to over-earn is over.
VEA's total sales volumes were up 2.5 per cent for the Jun 2019 half-year. The Underlying Net Profit After Tax at the Replacement Cost level was $78 million or 4 cents per share on 1.94 billion shares on issue. Geelong Refining margins declined to US$5.10 per barrel in the June 2019 half-year, against an average of US$7.40 in the previous corresponding year. 
This article was written by David Buckland, Chief Executive Officer.
---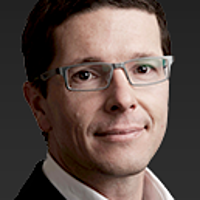 Chief Investment Officer
Montgomery Investment Management
Roger Montgomery founded Montgomery Investment Management, www.montinvest.com in 2010. Roger brings more than two decades of investment, financial market experience and knowledge. Roger also authored the best-selling investment book, Value.able.
Expertise