Catapult - Wearable Technology For Professional Sport - a compelling stock, purchased pre-IPO
---
Catapult is one such example
We first bought shares in Catapult Sports (CAT:ASX) at 38c, nine months before it listed at a price of 55c. At the time of writing it has been listed for just over a year and is trading at $2 per share.  When we bought in, it needed capital to acquire its closest competitor, GPS Sports, and to accelerate its sales effort. 
Catapult provides player wearable tracking solutions for elite and professional sport. It is the inventor of the technology and dominates the industry.
By closely monitoring their players' performance, coaches are able to get the most from their athletes and teams through:
•                identifying overwork and injuries early
•                comparing athletes with each other and their histories
•                providing benchmark data and positional comparisons
•                providing real time data that is used by coaches "in game"
The customers are price insensitive, even where salary caps are an issue, as it is a non-salary cost.  Furthermore, once a significant number of competitors in a particular sport adopt the system, it is needed to avoid becoming uncompetitive.
Indeed, because of the competitive nature of sport, it is becoming seen as a "must have" product and is rapidly penetrating elite/professional sports. Catapult now has exclusive coverage of the AFL, NRL and Rugby Union in Australia.  It is also rapidly penetrating the NFL, NBA, US college sports and Soccer teams globally. On management estimates there is still 90% of the market to penetrate.
Its first mover advantage creates a natural monopoly, as the data is retained by Catapult under its subscription model.  This is important because coaches need player histories and access to benchmark data.
So how did CAT meet our investment criteria?
INSIGHTS:
Customer Behaviour – The customers compete aggressively with each other, so the product is becoming a "must have", and they are relatively price insensitive.

Natural Monopoly – To compare player histories and to benchmark across teams, it makes sense that there is only one provider per sport.

Product Roll Out – As is often the case with such a significant change, the market typically underestimates the likely volume growth and future profit margin.
GROWTH:
This phase of the Catapult business has really only just begun. Sales revenue should grow 10 fold over the next 5-7 years due to a combination of volume growth, pricing power and additional revenue that will come from media, sports betting, sub-elite teams and athletes.
VALUE:
We assess Catapult's value using a DCF calculation.  It is hard to be certain how high the prices they will charge can be pushed or the extent of the additional revenue streams from media, etc.

Despite providing a large discount for these uncertainties we still see more than 100% upside in Catapult's share price to our price target.

An adaption of the system for use by the general public is blue sky that is not factored in to our valuation.
EVENT:
There is no specific near term event expected. Nevertheless, we expect to see a number of progress signposts over time, in terms of volume growth and prices charged.
Find out more about Monash Investors at our website  (VIEW LINK)
---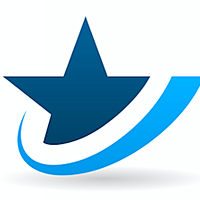 In 2012, Monash Investors was established by one of Australia's most experienced fund managers in Simon Shields, the previous head of equities at both UBS and CFS, and Shane Fitzgerald a senior equity analyst from UBS and JPMorgan. The firm was...
Expertise