Catching up on the global trend in renewables
---
The Clean Energy Council recently reported that renewable power output in Australia has doubled over the past 12 months . Despite this remarkable surge, we have a long way to go yet. We sat down with John Martin from New Energy Solar recently to get his views on what it will take for Australia to catch up with the global trend underway. 
There are now nearly 15 Gigawatts worth of renewable projects being built in Australia, so the pipeline is strong too. However the council has warned that clear policy is needed to maintain this. Read on / listen to John's views on what needs to happen first to break the gridlock and provide renewable power that is reliable, cheap and addresses global warming. 
Edited transcript 
"We've had so many goes at energy policy . We've been through a few Prime Ministers over the topic as well. There are vehement debates. People talk about culture wars. I think it gets back to this internal conflict between people in Australia, between businesses, over the role of fossil fuels and renewable energy.
I think that's really heavily influenced the energy debate. I would say, that National Energy Guarantee, the much-scorned National Energy Guarantee (NEG), wasn't perfect, but it would have helped at least to provide some guidelines... If we just accept the transition to renewables, it's good for the environment, but it's also going to happen for economic reasons….and provide a glide path that gets us there. That's what's missing. It's been missing for a decade.  
No policy or fights about policy or picking on one element of policy, like it's got to be cheap or it's got to be reliable. I think that the trilemma, as they call it, that it's got to be reliable, address global warming and cheap, they are the three things we've got to solve for.
So the NEG, despite being much hated, was actually a reasonable policy. Look, in the energy industry, literally nothing's ... This last collapse, your last change in government, changing energy ministers and approach, the renewable industry here has gone into a hiatus." 
The significant growth of the global solar industry in recent years has created a new mainstream infrastructure investment class – large-scale, stable, cash-flow producing solar power stations that generate emissions-free power on the back of technological innovations driving cost competitiveness. Find out more 
This video has been conducted with New Energy Solar Manager Pty Limited (ACN 609 166 645) (Investment Manager), a corporate authorised representative (CAR No. 1237667) of Walsh & Company Asset Management Pty Limited (ACN 159 902 708, AFSL 450 257), and investment manager for Walsh & Company Investments Limited (Walsh & Company) as responsible entity for New Energy Solar Fund (ARSN 609 154 298) (Trust), and New Energy Solar Limited (ACN 609 396 983) (Company). The Trust and Company together are referred to as New Energy Solar.
The video is general information only and does not consider any particular investor's circumstances. It is based on the opinion of the speaker alone and is not intended to be a research report. The information should not be relied upon to make an investment decision without seeking further information and/or advice from a financial adviser and considering whether any investment is appropriate in the circumstances.
This video may contain statements, opinions, projections, forecasts and other material (forward looking statements), based on various assumptions.  Those assumptions may or may not prove to be correct.  New Energy Solar does not make any representation as to the accuracy or likelihood of fulfilment of the forward-looking statements or any of the assumptions upon which they are based.  Actual results, performance or achievements may vary materially from any projections and forward looking statements and the assumptions on which those statements are based.  Readers are cautioned not to place undue reliance on forward looking statements and New Energy Solar assumes no obligation to update that information.
---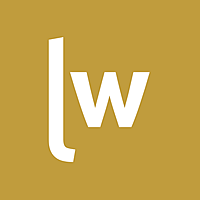 Livewire Exclusive brings you exclusive content from a wide range of leading fund managers and investment professionals.
Expertise