It seems like such a long time ago, but when I arrived in Australia, back in the year 2000, National Australia Bank (NAB) was the premium banking stock in Australia. Things changed dramatically from the moment a scandal erupted from inside the FX trading desk. That was back in early 2004. NAB shares have never been able to regain that premium sector position since. Instead, a bad news cycle opened up and NAB shareholders who stayed loyal, preferring NAB over the other three, have significantly underperformed since.
A similar sector leadership switch has been observed between Coles and Woolworths (WOW) in the supermarket industry, with first momentum departing Coles and pushing Woolworths shares into the stratosphere, then momentum switching again from the moment Wesfarmers (WES) absorbed Coles.
The reason why I reflect back on these major pivotal events is because ever since National Australia Bank shed its sector leadership, investors happily embraced CommBank (CBA) as the logical primus inter pares. And that has translated into much better rewards for shareholders in comparison to Westpac (WBC), ANZ Bank (ANZ), and NAB.
But now sector dynamics are shifting again and it's probably not 100% coincidence this is happening as the sector leader from yesteryear, CommBank, is battling one scandal after another. The latest one is the heaviest by far, and most definitely of long lasting consequences.
Sector dynamics have shifted. Former laggards ANZ Bank and National Australia Bank are the new leaders. Investors in the sector should pay attention, or it'll cost them. Just like holding on to NAB preference between 2004 and last year has done loyal shareholders no favour.
Analysts at Morgan Stanley weighed in on this public discussion on Monday. On their observation, CommBank's sector premium has never been as thin as today since 2010. The average valuation premium over the past two decades, report the analysts, in favour of CBA shares has been 11%.
Over that period, CBA shares have only traded as a discount to the sector in four relatively short periods: 1996-1997, 2001, 2004 and 2009.
Reasons to justify the sector premium in all other periods include:
-higher return profile
-stronger EPS growth
-funding advantage due to its leading retail franchise
-lower risk profile
-a clear strategy and superior execution
-a tighter share register
Irrespective of any operational impact from the AUSTRAC fall-out, Morgan Stanley agrees with those experts who believe most of the above advantages are narrowing and CBA's EPS growth profile is very much falling in line with the other three for the years ahead. This means the PE premium no longer seems warranted.
On Morgan Stanley's calculation, CBA shares have enjoyed a PE premium vis-a-vis the other three major banks of no less than 17% since 2011. The AUSTRAC revelations and subsequent share price fall have narrowed the valuation gap to circa 5% on the analysts' calculations.
Another reason as to why CBA's premium blew out so much in recent years is because conditions for retail banking were much more favourable than for business banking. But this is now changing, while specific problems at NAB and ANZ have been addressed, says Morgan Stanley.
Cutting a long story short: Morgan Stanley suggests the current de-rating process for CBA may well take the share price down to $70.80; all else left equal. Its own price target for the stocks is $72. Its rating remains Underweight. Industry view In-Line.
(VIEW LINK) - our service can be trialed for free and with no obligations attached for two weeks. Visit our website and simply sign up!
---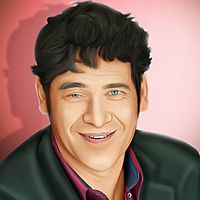 FNArena is a supplier of financial, business and economic news, analysis and data services.
Expertise