Centaurus - Brazilian copper and cobalt
---
The current ~$420 million takeover offer by OZ Minerals for ASX listed Brazilian copper miner Avanco Resources should pique the interest of investors in Brazil, a major global producer of a number of commodities with highly prospective geology, but with only a relatively few ASX listed resources companies operating in the country.
One of these is Centaurus Metals, which is concentrating exploration activities on the minerals rich Carajás region, a globally significant producer of iron ore and a major global IOCG district. The region hosts Vale's 1.2Bt Salobo Cu-Au mine, arguably the second largest IOCG deposit globally behind Olympic Dam (and Vale's largest single copper producer), amongst several other major IOCG deposits.
The main mineralisation styles targetted by Centaurus and on which current and upcoming exploration programmes are planned include IOCG Cu-Au-(Co) at Salobo West and Pebas and laterite Co-Ni at Itapitanga.
Salobo West, which is Centaurus' key project, is located just 12km along strike to the WNW from Salobo, with previous exploration delineating geological, geochemical and geophysical signatures indicative of IOCG mineralisation and similar to signatures over Salobo. Surprisingly there has only been limited historical drilling at Salobo West, with that completed not effectively testing targets, and thus resulting in several drill ready targets that Centaurus plans to drill in the next few months on completion of permitting.
Also, on the IOCG front is Pebas, which the Company considers prospective for brittle fault hosted IOCG mineralisation similar to that at Avanco's Tenas Norte operation, located some 25km to the south of Pebas. Again, this presents a number of walk up drill targets which will be tested following current RC drilling at Itapitanga, a Ni-Co laterite prospect adjacent to Anglo American's 307Mt Jacaré laterite project. This drilling, which has followed on from auger drilling that has intersected lateritic Co-Ni mineralisation of a similar tenor to that at Jacaré, is expected to be completed by mid-July.
The Company also has interests in iron ore, with 100% ownership of the shovel ready  Jambreiro project in the Iron Quadrilateral of Minas Gerais State; canga mineralisation has also been identified at Salobo West.
Centurus, with ~A$4.5 million in the bank is fully funded for the planned comprehensive exploration programmes, which should lead to a steady news flow from the Company. To download our initiation report on Centaurus please follow the link below.
---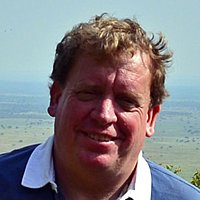 Senior Analyst
Independent Investment Research
Mark is a Senior Resources Analyst for Independent Investment Research, with a focus on junior and mid-cap listed resources stocks. With over 10 years as an analyst, following on from 17 years as a geologist, he has a good insight into the sector.
Expertise