Central Bank Regime Change
---
At present, most of the developed world central banks use a monetary policy framework called inflation targeting. In a simplified view, central banks set a target for annual inflation rate, usually a low one (the Reserve bank of Australia's (RBA) is between 2-3%), and endeavour to achieve this goal. By this anchor they attempt to maintain price stability, which is understood to be a low and stable inflation rate.
I think that as we progress through the current crisis, we will begin to see economists question the current inflation targeting framework. Is there an alternative framework that more accurately maximises the potential output of an economy? Increasingly nominal GDP targeting (NGDPT) may be presented as that alternative (Former Bank of England and Bank of Canada Governor Mark Carney spoke about this in a speech in December 2012). Interestingly, this was discussed about a year ago by one of the members of the US FOMC here.
With NGDPT, central bankers strive to hit a certain level of nominal GDP or its growth rate. The main idea behind NGDPT is that it can help to stabilise output fluctuations, i.e. the business cycle. The process is as follows: First, the central bank sets a target for growth of nominal GDP (say 5%). This relates to 3% growth in real GDP and a 2% target for inflation. If the real GDP growth rate is below its potential, let's say 1%, then the central bank would carry out expansionary monetary policy and try to achieve an inflation rate of 4% (in order to hit a target of 5% for nominal GDP growth).
Expansionary monetary policy will boost the economy and finally move it back to the potential growth path. This will stabilise output fluctuations and mitigate business cycle impacts. If the economy is above its potential and is overheated, let's say real GDP grows by 4%, there are inflationary pressures. In this case the central bank would carry out contractionary monetary policy and try to lower the rate of inflation to 1%, in order to hit 5% target of nominal GDP growth.
All in all, during expansions the central bank carries out contractionary monetary policy and during recessions (or lower growth) the central bank conducts expansionary policy. This should stabilise output fluctuations and make business cycle impacts less severe. This is the main advantage of NGDPT – by its mechanism it automatically leads to stabilisation of the economy.
In the long term, the advantage of a regime that targets nominal GDP is that it is more robust with respect to shocks than the competitors (gold standard, money target, exchange rate target, or CPI target). Nominal GDP targeting might also have another advantage in the current unfortunate economic situation that afflicts much of the world: its proponents see it as a way of achieving a monetary expansion that is much-needed at the current juncture. Monetary easing in advanced economies has not been strong enough to bring unemployment down rapidly nor to restore output to potential. It is hard to get the real interest rate down when the nominal interest rate is already close to zero.
I think one thing is clear - central banks, including the RBA, are no longer pure inflation-targeting central banks. Labour market outcomes are as - if not more - important to central banks now. The RBA will now be willing to run the economy hot and see inflation rise above its target if it meant that the unemployment rate was falling. Consequently, it appears that the Cash Rate will remain at 0.25% for the foreseeable future.
---

Never miss an update
Get the latest insights from me in your inbox when they're published.
---
---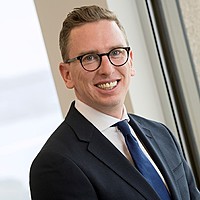 Head of Investment Strategy - Firetrail S3 Global Opportunities Fund
Firetrail Investments
Anthony Doyle is Head of Investment Strategy for the Firetrail S3 Global Opportunities Fund. His primary responsibilities include fundamental idea generation, portfolio analysis, and economic insights including currency and macroeconomic risk...
Expertise