China and the US are headed towards a 'decoupling'
---
The 'Line of Actual Control' is the name for the unformalised border that separates Indian-controlled and Chinese-controlled territory in the disputed area where the Asian neighbours meet and where in 1962 the pair fought a war. In June, violence flared up again and at least 20 Indian soldiers were killed. The response of India's government? New Delhi banned 59 Chinese mobile applications, including ByteDance's popular video-sharing TikTok.

The incident was yet another to strain the relationships between China and the US and their respective allies. Tension between China and the US over data, Hong Kong, military reach, human rights, investment, the South China Sea, Taiwan, technology and trade is fashioning talk of a 'decoupling' between the pair.
If globalisation is the free flow of goods, capital, people, information and ideas, how to define a decoupling? One extreme would be another Cold War-like separation between the world's two most powerful countries and their allies where economic ties almost evaporate. The benign extreme might be a token split. The term could cover any division in between.
The China-US decoupling is likely to be a mild separation for five reasons, even if their antagonism flares at times. 
First, their rupture is not the ideological and existentialist clash that was the Cold War of 1945-1989. The China-US tussle is more a mercantilist power struggle between economically interwoven and flexible countries that have different political systems and values. Such scuffles typically find an equilibrium where rivals coexist, even cooperate.
Second, it's an oversimplification to view the world as settled into two groups. The US and Europe have disputes over data privacy and the regulation and taxation of tech companies. It's a simplification, too, to talk of the Belt and Road Initiative as a China-led bloc. The countries involved have no common ideology.
Third, the fact that China and the US (and their allies) are so financially and economically entwined means it would be too costly, time-consuming and complicated for the powers to separate. The US relies on China to buy its government debt and for rare-earth materials. Western companies have production, commercial and investment ties to China. For its part, China depends on western banks, universities, agricultural produce, raw materials and tech parts such as microprocessors. Many Chinese companies depend on foreigners for much of their revenue. Chinese companies own or have stakes in many western household names.
Fourth is that China and the US face common financial and economic challenges. Both are keen to reinstall sustainable economic growth, repair their finances and trade with each other. 
Fifth, the pair face common challenges away from finance and economics that can be better met in a cooperative fashion. These include the coronavirus pandemic, climate change, failed states, global terrorist organisations and nuclear proliferation.
Even though the decoupling will be mild, it will consist of two noticeable tears. The first is broadly around technology and will be most noticeable in how the internet will segment. But the internet was rupturing anyway because governments were always going to extend regulatory powers and security measures to cyberspace. 
The fractured internet or 'splinternet' means that some countries could exclusively use US or Chinese tech for critical spheres.
The other tear, helped along by the pandemic highlighting the importance of 'health security', is that production will drift from China because western countries and companies are unwilling to rely for critical supplies on a country with divergent interests and opposing values. Over time, the production capacity shifted could be noticeable.
These tears come with costs. Western consumers will face reduced choice and higher prices as friendly companies producing essentials are protected and Chinese tech stars are blocked. Global production networks will be less efficient. Personal ties between China and the US will be lower than otherwise. The internet will serve national and regional interests, not global ideals. Cyberattacks might become even more common. Spikes in China-US tensions could trigger gyrations on financial markets. But the costs are likely to prove mild. People will know that, while insults and feints between China and the US might look divorce-like, the pair are likely to remain untrusting and squabbling competitors rather than turn into foes.
To be sure, the UK and Germany were each other's biggest trading partner before World War I. Like in 1914, miscalculations could trigger a proper decoupling nowadays. Other tears in the China-US relationship could be the Chinese public boycotting US brands, Beijing targeting specific items over alleged trade breaches and Washington, exploiting US dominance of the world's finance system, expanding financial sanctions on the Chinese – but these rips are unlikely to get too large. Western companies were shifting production from China because Chinese labour costs have risen and concerns about climate change, tech advancements and other shocks to global trade could have hastened that trend anyway. Let's not mythologise globalisation pre-2020; there were many impediments to the free flow of things.
The latest iteration of globalisation is forming now. Even allowing for the barbs between Beijing and Washington, flashpoints over key technologies and the production of essentials shifting from China, it might be hard for most westerners to notice the difference in daily life of any China-US decoupling.
For the full version of this article and to view sources, head to our website 

Stay informed
We believe that successful investing is about finding, and owning for the long term, companies that can generate excess returns on capital for years to come. To keep up to date with Magellan's latest thinking, hit the follow button below.
---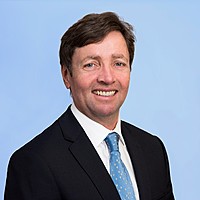 Investment Specialist
Magellan
Michael Collins is an investment specialist at Magellan. Michael has worked as an investment specialist/commentator for money managers in Australia since 2000. Before that, Michael worked for 14 years as a business journalist for mainstream...
Expertise