China July PMI bad and good
---
The official manufacturing PMI for China came in at 51.4 in July (51.5 expected, 51.7 previous), and the non-manufacturing PMI at 54.5 (54.9 previous).  So at a headline level and at first glance the numbers were down and dissapointed against expectations.  The 3-month moving average of the two combined was up +0.1 to 53.0 - which is part of the "good" news within the reports, and lines up with the improvement seen in the copper price, as displayed in the chart below.  Indeed, the China stimulus/property induced rebound has been a key driver for commodities and is a front-of-mind theme for us.
Into the details let's review the bad and good.  On the manufacturing PMI, it was the large companies up (+0.2 to 52.9) and medium and small down (-0.9 to 49.6 and -1.2 to 48.9 respectively) - this goes to show that it's the large SOEs doing the heavy lifting (at the direction of the govt) vs the smaller companies which are still under pressure.  On the non-manufacturing PMI, services were down -0.7pts to 52.9, yet the construction side was still booming +1.1 to 62.5 - a sign that the property sector is still going strong and carrying growth. 
Overall it's property and SOEs that are driving growth, with an added tailwind from improved global trade activity, and my take on the data is that it's reasonably good, if stimulus/property driven, and at least short-term supportive for commodities.
---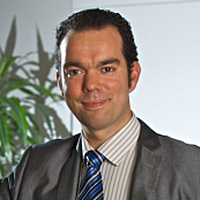 Head of Research
Topdown Charts
Callum is Head of Research at Topdown Charts. Topdown Charts is a chart-driven macro research house covering global Asset Allocation and Economics.
Expertise