Energy, its costs and its production have been in the news a lot recently. Putting the politics aside, two facts remain: there are finite reserves of fossil fuels; and the biggest contributor to CO2 emissions is fossil fuels.
Governments and businesses around the world are shifting for a clean energy revolution as they manage the shift away from oil, gas and coal dependency. Investors looking to position for this long-term structural trend may be suited to a diversified portfolio that invests in companies involved in the production of clean energy and technology and equipment businesses.
Investment in clean energy to increase
With the COP 26 UN Glasgow Climate Change Conference beginning at the end of October, climate and energy has been dominating headlines. Prime Minister Scott Morrison will attend in person, which is why the coalition is finalising its position.
The chief of the International Energy Agency (IEA) has pleaded for 'real action on climate change, saying, "investment in renewable energy needs to triple by the end of the decade if the world hopes to effectively fight climate change and keep volatile energy markets under control."
These comments are in direct response to the volatile energy markets currently occurring. In some parts of the world, the cost of power has surged to record levels because oil and natural gas prices have hit multi-year highs. Widespread energy shortages engulf Asia and Europe. Demand for energy has roared back, exceeding pre-COVID-19 highs and demand for oil is not far behind.
Last year, during the pandemic, there was a fall in energy and oil demand linked to the restriction of movements. With still more than three quarters of global energy demand met by fossil fuels, the sudden resurgence in demand has caught many producers by surprise. While there had been some energy transition policies that have helped ease the burden on the producers of fossil fuels, far too much capacity was taken offline last year in response to the unprecedented fall in demand. Global coal demand is set for a 4.5% increase this year, pushing beyond 2019 levels and the IEA projects gas demand will rise 3.1% in 2021, erasing 2020 losses and again pushing demand above 2019 levels. This demand strains prices, especially with supply tight.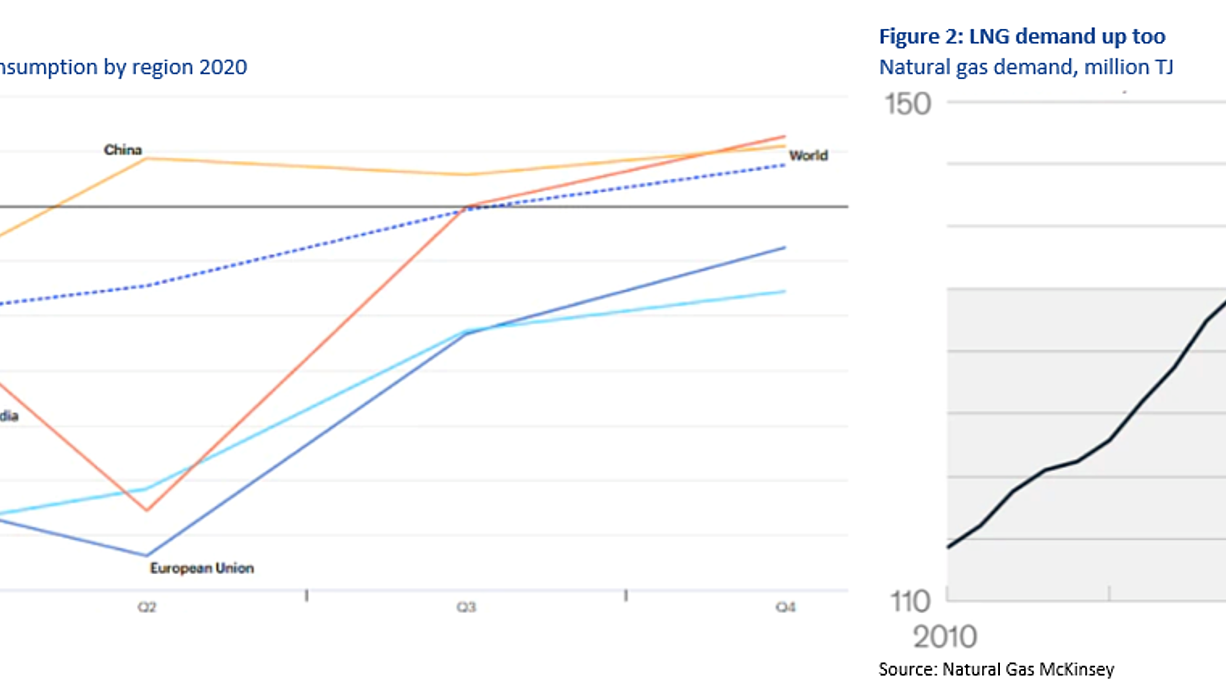 This is not sustainable. The crisis highlights that the transition to clean energy, which has already started, will be decades in the making. The IEA has warned that investment in renewables like solar, wind and hydropower along with bioenergy are needed so they form a far bigger share in the rebound in energy production and investment after the pandemic. What this means is that if renewables could supply more energy, sudden price spikes could be a thing of the past.
According to the IEA, "a faster energy transition will better shield consumers in the future, because a commodity price shock would drive up costs for households 30% less in its most ambitious Net Zero Emissions by 2050 (NZE) scenario versus in its more conservative Stated Policies Scenario (STEPS)."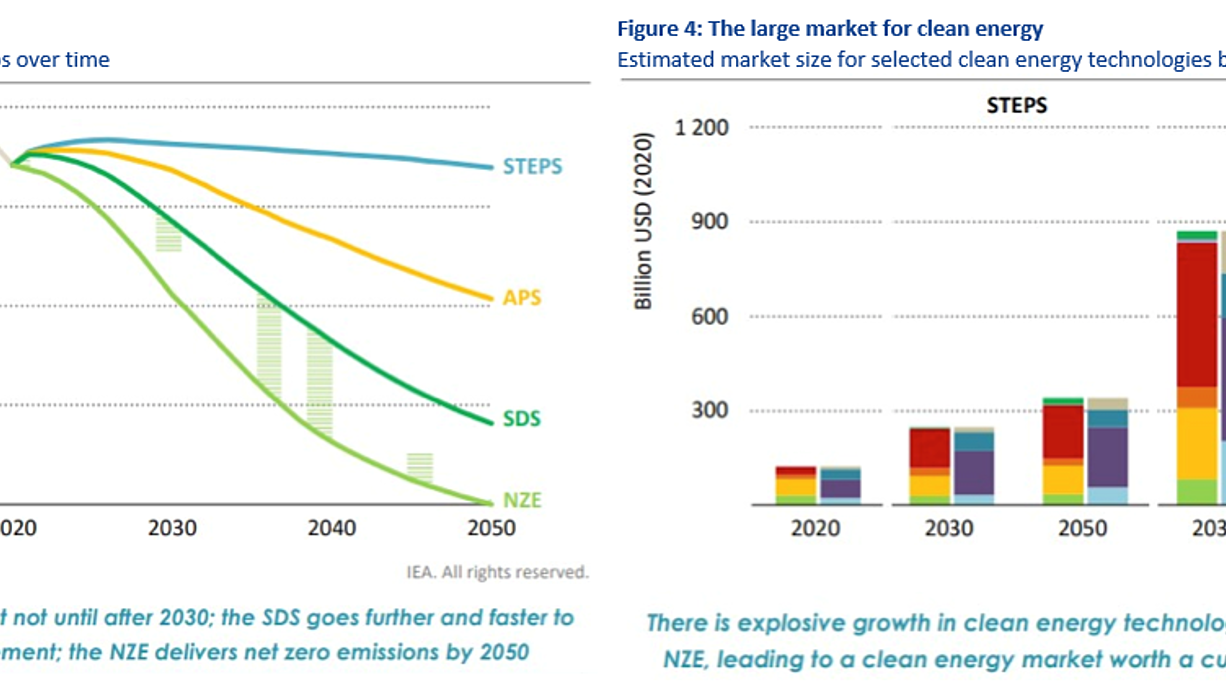 The scenarios referred to above were modelled by the IEA for its World Energy Outlook 2021 and there are four of them. The NZE, STEPS, the Sustainable Development Scenario (SDS) and the Announced Pledges Scenario (APS). NZE is a pathway for the global energy sector to achieve net zero CO2 emissions by 2050. It is important to note this scenario does not rely on emissions reductions from outside the energy sector to achieve its goals. SDS is similar to NZE in that it only relies on emission reduction from the energy sector, but it achieves net zero by 2070. STEPS reflects current policy settings while APS assumes that all announced pledges made by countries to cut emissions are met in full and on time.
You can see from the above as governments shift, there is a large opportunity for clean energy technologies.
Unequivocally, the burning of fossil fuels for energy produces the lion's share of carbon emissions and is the focus of climate change. It is important that your investment in this long-term trend reflects this. This is why most, if not all, government climate policies around the world are focused on energy as the primary vehicle to reduce carbon emissions. Funding and investments are being directed to clean energy producers, and clean technology and equipment that enables us to transition away from burning fossil fuels. The NSW government's recent green hydrogen strategy is an example of this.
An investment in the global energy supply of the future that is transitioning to infinite clean energy away from finite non-renewable sources represents a long-term growth opportunity. Moreover, a diversified portfolio of shares across countries and companies can offer investors opportunities across a range of clean energy sub-sectors. 

........
VanEck Investments Limited ACN 146 596 116 AFSL 416755 ('VanEck') is the responsible entity and issuer of units in the VanEck Australian Equal Weight ETF (MVW). This is general advice only, not personal financial advice. It does not take into account any person's individual objectives, financial situation or needs. Read the PDS and speak with a financial adviser to determine if the fund is appropriate for your circumstances. The PDS is available here. The Target Market Determination is available here. An investment in CLNE carries risks associated with: ASX trading time differences, financial markets generally, individual company management, industry sectors, foreign currency, emerging markets, country or sector concentration, political, regulatory and tax risks, fund operations, liquidity and tracking an index. See the PDS for details. No member of the VanEck group of companies guarantees the repayment of capital, the payment of income, performance, or any particular rate of return from any fund.