Clients picked the gold rally!
---
Gold has been getting a lot of good press lately, with the escalation of tensions on the Korean peninsula seeing the yellow metal push back toward USD $1290oz, whilst in local currency terms we are back above AUD $1630oz.
Given the latest rally, we thought it worthwhile sharing an insight that comes from analysing the turnover from a particular subset of ABC Bullions +40,000 strong client base. And that client subset is the Sydney jewellery shops that service the local Chinese and Vietnamese community.
These shops not only retail gold jewellery to their clients, but also trade in investment grade physical gold bullion (1oz and 37.5gm cast bars, called Luong, are their most popular products), which they source from ABC Bullion.
As you'll see from the chart below (which plots their buying as a distinct group), these clients are typically very price conscious, and tend to pick up their buying whenever prices have dipped, and are on the verge of their next rally. 
Source: ABC Bullion
Note that in the chart, the orange line represents the AUD gold price (plotted on the Y axis on the right of the chart as you look at it), whilst the blue line represents client turnover, which has been rebased to 100 (the red line). Anytime the blue line is above the red line, that means they've been buying more than their average amount, and vice versa.
It is very clear from the chart that as a buying group, these clients have an uncanny knack of aggressively stepping up purchases prior to meaningful rallies in the gold price, including in mid 2013, and late 2014.
They did it again in late 2015, prior to the strong rally in the first six months of last year that was caused by a combination of Japanese NIRP, volatile equities and Brexit/Trump fears.
 Unlike many other buyers, they also chose not to chase the rally in the first 6 months of 2016, for they had already 'stocked up' as it were. Instead they waited until the Trump induced stock boom pushed gold back down to more reasonable buying levels around AUD $1,600oz late last year.
At that point, they filled their boots again.
This year, it's been more of the same, with their buying drying up as gold moved up toward AUD $1,700oz in May, only for it to explode again last month, as the huge rally in the Australian dollar saw gold prices head back below AUD $1,570oz.
Indeed, as you can see from the chart, their buying in the last month is now back towards record levels seen over the last 5 years.
---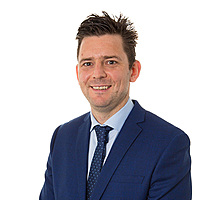 Gold bull since early 2000. Have spent +20yrs working in investment analytics, research & portfolio construction. Author of two books on investing in gold and the causes of the GFC. Lover of markets, competition & technology
Expertise