Cloud will create generational shift of wealth
---
Brace yourselves for a rush of IPOs over the next decade as Aussie companies create wealth by doing things better, smarter and more efficiently than our existing giants. And it will happen across the nation's entire economy. The new firms will be harnessing a technological advantage and exploiting opportunities that were never possible before – thanks to the cloud.
"Cloud is the most interesting event to happen for small caps in long time. Small companies can get their ideas to market today like never before, but they are also unencumbered by legacy technology created for a time that has passed. They are much nimbler."
Gary Rollo, Portfolio Manager of the Montgomery Small Companies Fund says the cloud is levelling the technological playing field. It allows small companies to look like big companies and over the next five to 10 years, will give the keys to the big companies' IT departments to our small companies, he says. And our lean, agile small companies are the engine room of the nation's innovation.
Rollo is at the coalface of innovation, finding these future winners and in this short video he reveals two winners of the next investment revolution. 
Now Open: The Montgomery Small Companies Fund
The Montgomery Small Companies Fund invests in 30 to 50 high quality, undervalued, Australian and NZ small and emerging companies with strong growth potential. 
Visit the fund website for more information or send an enquiry using the 'contact' button below.
---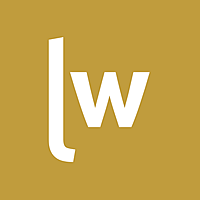 Livewire Exclusive brings you exclusive content from a wide range of leading fund managers and investment professionals.
Expertise