Cogstate Ltd: Rapidly Growing Software and Services Microcap
---
Cogstate Ltd (ASX:CGS) is a leading software and services provider for the measurement and assessment of cognition. The company's primary source of revenue is the provision of their core technology and services to clinical trials programs to assess the impact of a drug on a patient's cognitive performance for indications such as Alzheimer's Disease, Depression, Schizophrenia and ADHD. FY15 was a stellar year for growth at Cogstate with 42% revenue growth over pcp. Selling on a long-term contract basis CGS has already locked in A$20.4m in revenue for FY16 for the clinical trials business alone, 34% above FY15 with the first half still yet to conclude. More contracts are set to be signed in the next couple of weeks with ~A$40m in total contracts already signed for future years. As a leading player in a market worth US$2.4b today and moving to US$7.5b by 2020, and capped at just $50m, CGS is worth a closer look. Read our views:
---
Follow Harley Grosser's wires
---
---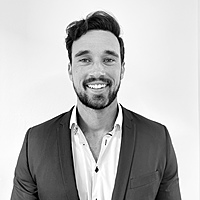 Founder of Capital H Management and Portfolio Manager of the Capital H Inception Fund. Previously worked for Pie Funds and Bligh Capital.
Expertise