CommSec Financial Year Wrap
---
EOFY Series: The Australian sharemarket
CommSec Senior Economist Savanth Sebastian takes a look back at the performance of the Australian share market over the 2016/17 financial year. Over the year, the ASX 200 index rose 9.3%, while total returns on Australian shares rose 13.1%.
In Review 2016/17: Remarkable for being unremarkable
Total returns on Australian shares (All Ordinaries Accumulation index) came in at 13.1 per cent over 2016/17 (20-year average +10.8 per cent) – the best gain in three years.
The Australian dollar has tracked a US6.25 cent range against the greenback over the year – the least volatile year in 27 years. The Australian sharemarket has had the least volatile year in 16 years.
·       The 2016/17 financial year is now complete and it is an opportune time to see how investments, financial markets and economies have performed over the past year.
·       Overall, the year was remarkable for being unremarkable. At least as far as the economy and financial markets performed. The year started with the fall-out from Brexit. There was a domestic election and the US Presidential election. In 2017 there has been a raft of elections in Europe. And there was the OPEC production agreement.
·       But despite the challenges, returns on shares and residential property lifted over the past year while interest rates are lower and the Aussie dollar is little changed from a year ago. In fact the Aussie dollar has tracked a range of US6.25 cents – the least volatile year in 27 years. The sharemarket has had the least volatile year in 16 years. And the record (and world-leading) Australian economic expansion continues.
·       The economy has grown by around 1.75-2.00 per cent in 2016/17 and we expect growth of around 3.0 per cent in 2017/18. Infrastructure will be a key driver of growth in 2017/18 alongside exports, while home building continues, especially in Sydney, Melbourne & Brisbane. Underlying inflation may lift from 1.7 per cent to 2.0 per cent over the coming financial year while unemployment may ease modestly from 4-year lows of 5.5 per cent currently to the 5.0-5.5 per cent range. Official interest rates may remain on hold for another year.
·       It is clear that Australia is well placed. Inflation is under control; interest rates are at record lows, the Aussie dollar is supportive and the record expansion continues.
To read the full report, visit (VIEW LINK)  
---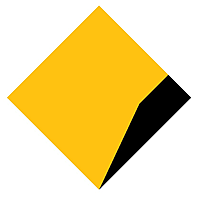 Online Stockbroker
Online Stockbroker
CommSec is Australia's leading online broker. CommSec has been committed to providing the best in online trading since 1995. CommSec helps make informed investment decisions with comprehensive market research, free live pricing and powerful...
Expertise
No areas of expertise