Concentration drives conviction in global mid small caps
---
Ellerston Capital's Bill Pridham sees plenty more upside ahead for stocks – particularly small and mid-caps, contrary to widely held concerns that surging share prices will soon tumble.
And he takes comfort in holding a high-conviction portfolio – yes, of global small and mid-caps – during periods like the last 18-plus months. Why does holding a focused portfolio between 20 and 40 stocks help him (and his investors) sleep better at night?
"We can understand and properly value each of these positions and have the discipline to hold the businesses through market dislocations," Pridham said during a recent interview.
Explaining how he and his team build the portfolio, Pridham says they're intimately familiar with their stocks' valuations – but still sees upside in them even on the back of last year's record returns.
Electric vehicles, batteries and consumer discretionary are some of the themes he's backing strongly for the next 12 to 18 months.
In the following interview, he delves into the first of these and cites a sensor firm Ellerston is backing without fear of getting zapped. Pridham also discusses another position that he believes is trading at a 40% discount.
Transcript
Why do you have such high conviction?
With a concentrated portfolio, I think the big takeaway from that is your focus needs to be just as concentrated. And that drives the conviction in those names as well. There's a great quote from Peter Lynch, who says 
"Owning stocks is like having children. Don't get involved with more than you can handle." 
I think that's a great quote and I think that's true with stocks as well. And that phrase underpins, by having that high conviction and that concentrated portfolio, it allows you to have a manageable number of high quality businesses while giving us all as investors access to those higher risk adjusted returns. So my point around that, James, is it'd be a shame to do all that work, build the model, talk to the management, get the stock call right, and not generate a meaningful return from that stock position.

As a concentrated fund, we have 20 to 40 stocks. We have almost 100% active share. Basically, it just means that we're actively managing this portfolio and not trying to match any benchmark that's out there at the end of the day. But what this focus really does, it gives us the opportunity to really understand and value each of our businesses, really get to know the management. And the most important thing James, in times of market stress, it gives you that conviction to hold those positions through the market dislocations that have happened and will happen in the future. And a big takeaway from that was, back during the pandemic period, I was talking through each of the top 10 positions, why we own them, why we're still comfortable with them, and why we wanted to hold them through that period as well.

And through that transparency, it gave us more conviction around those positions, but I hope it gave investors a bit of confidence that they understood what they owned inside of the fund and were comfortable with those positions as well. 
What stocks are you most bullish on?
When I look at the fund and build it, we have valuations on every one of our companies, and that goes into our dashboard, which I can see what the aggregate returns will be. And even with the strong performance of last year, I see some good upside in the names. Think about this past reporting season, James, all of our company's reported over the last month and a half, we had three companies maintain guidance for the year. The rest upgraded pretty dramatically, and I'll just talk through a couple here. Firstly, ones that we're looking at right now, electric vehicle, electric vehicle penetration, charging, you name it, I think that's going to be a very strong theme for quite a while.

Also, I talked about the consumer earlier. We've got a very strong consumer backdrop. So, firstly, on the electrical vehicle side, we own Sensata. It's the biggest position in the fund. It is a mission critical provider of sensors in automotive and heavy vehicle markets and it really benefits from increased content per vehicle, and that's driven by safety regulations and now more and more by electric content. So if you looked at existing ICE car, internal combustion engine, versus an electric vehicle, the content per vehicle of sensors is 20% more. So you have battery sensors, you have powertrain sensors, so much more sensors to come in the electric vehicle. Now, Sensata's one of the leaders in that space. So, historically, it outgrows its auto end market by 4% to 6%. Over the last three quarters, it's outgrown it by nine.

So just think of it this way, let's say our market's flat, it will still grow 9% because it's outgrowing the end markets because of that content per car going up. Now, this year, at the beginning of the year, the market thought that the auto market would rebound from last year and be up around 13%. Sensata said in their last call probably around five, and that's where the market's coming to. But even if you say it's going to grow 5%, they'll grow by 14% in that auto business, just because of that content growth. Same thing in heavy vehicles. You've got regulations in China really driving emission controls. You have the shift from hydraulics into electric controls as well, which is driving sensor growth. 
So when you think about it, the growth in electric vehicles, the growth in safety and regulation is really driving this business. But now they're being designed into electric charging stations as well, so they're building a strong pipeline of that.
So when you plug into a charging station, you want to make sure that the high voltage has good sensors on it because you don't want to get a zap. So, that's what they provide, is that sensor capability around that. Sensata trades at around nine bill market cap, so it's right in that area. About 14 times P/E. Generates a lot of cash. And when you think about it, their end markets are really only starting to rebound now. And talking with a company about a week and a half ago, their view now is that with the semiconductor shortage, this year is going to be pretty average compared to what the market had hoped at the beginning, but what it does is it elongates this cycle. So you're going to see two to three years of auto market end growth and then outgrowing that by 9% over that period as well. For business trading at 14 times P/E, I think that's pretty good value. And we see 20%, 30% upside on that one.

The second one is PVH Group. So PVH is Tommy Hilfiger and Calvin Klein. They've gone through a corporate restructure, and I meant to talk about that earlier, James, when you asked about the corporate restructures, because they are selling off their heritage business, which is more your dress shirts, more of your wholesale type of product. They really want to concentrate on Tommy Hilfiger and Calvin Klein in terms of two powerhouse brands globally. So, that's the corporate restructure I wanted to touch on earlier. It's going to benefit from reopening. They're really targeting a much more digital strategy as well. And what I really like about them, and I talked earlier about companies that are doing no harm, they're a leader in responsible sourcing. So they're one of the ones that are big in terms of human rights. They don't source cotton from those unfortunate regions that have poor human rights laws in place. So they were really focused on that. They're really looking to where they can responsibly source their cotton at the end of the day.

So they reported their result two weeks ago. They had guided for $6.50 a share of earnings. They upgraded that by over 30% to $8.50 a share. We still think that's quite conservative. And if you look at what they're going to go through for next year, they're still cycling easy comps for the next year almost. So we have them trading on around 10 times P/E for next year. 
We feel it's undervalued by 40%, so eight billion market cap for a global powerhouse treading a 10 times P/E. 
So now that I've talked to you about Tommy Hilfiger and Calvin Klein, I want you to walk down the street, go on your bike rides, and not see a Tommy shirt or a Calvin shirt. I think you'll see them everywhere now.

But the big thing I wanted to take away from this as well, a lot of people talk about the market overvaluation and all that. Definitely, pockets of overvaluation, don't get me wrong, but we have stocks in here trading at 10 times P/E, 14 times with Sensata. Tempur-Sealy is our second largest position. It trades at 11 and a half times P/E growing double digit. So we're finding businesses and all these three that I just talked about are touching us here in Australia every day, trading at 10, 14 times P/E, with great growth in front of them as well.

Access global companies that you won't find in most portfolios
Bill manage a concentrated global equity portfolio with a mid/small cap bias based off the highest conviction ideas from a filtered universe of securities that he feels are in a period of 'Price Discovery'. For further information on the Fund, please visit the Fund Profile below. 

Managed Fund
Ellerston Global Mid Small Cap Fund
Global Shares
........
Livewire gives readers access to information and educational content provided by financial services professionals and companies ("Livewire Contributors"). Livewire does not operate under an Australian financial services licence and relies on the exemption available under section 911A(2)(eb) of the Corporations Act 2001 (Cth) in respect of any advice given. Any advice on this site is general in nature and does not take into consideration your objectives, financial situation or needs. Before making a decision please consider these and any relevant Product Disclosure Statement. Livewire has commercial relationships with some Livewire Contributors.
---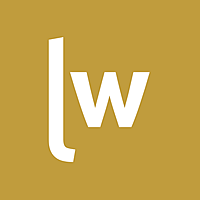 Livewire Exclusive brings you exclusive content from a wide range of leading fund managers and investment professionals.
Expertise