Continuing strength in Australian house prices
---
The continuing strength in Sydney and Melbourne property prices coming on the back of a clear acceleration in lending to investors and high auction clearance rates will clearly add to RBA concerns about financial stability. While a surge in housing supply to record levels will act to slow the property market, this is still yet to become clearly apparent (except perhaps in Melbourne unit prices). In the meantime, the focus around APRA tightening its macro-prudential measures in order to slow investor activity in the Sydney and Melbourne markets, in order to provide the RBA with necessary ongoing flexibility on interest rates, is likely to intensify. This could take the form of APRA lowering its threshold for the stock of lending to investors from the currently level of 10% year on year.
We remain of the view that the RBA will cut interest rates again but not until May, but this likely to require either some slowing in property price momentum or a further tightening in APRA's macro-prudential policies.
Source: CoreLogic, AMP Capital
Meanwhile, the AIG's manufacturing conditions PMI slipped back to 51.2points in January from a surprisingly strong 55.4 in December. This series is normally very volatile but it remains at a reasonable level and well above the lows of late last year.
---

Follow Shane Oliver's wires
---
---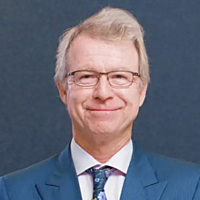 Head of Investment Strategy and Chief Economist
AMP Capital
Shane joined AMP in 1984 and is Chief Economist and Head of Investment Strategy. Shane has extensive experience analysing economic and investment cycles and what current positioning means for the return potential for different asset classes.
Expertise