Contrary to most predictions, Aussie house prices rose in April (+ analysis)
---
I cannot remember a time when there was more universal agreement amongst analysts that Aussie house prices are going to plummet. Unusually, the major banks are also jumping on the bandwagon. ANZ, CBA, NAB and Westpac all say house prices are sure to fall by at least 10%. AMP reckons the drawdown will be 20%. UBS is somewhere between 10% and 20%. SQM thinks it could be potentially worse at 30%. Some nutters are even saying 50%. 
Our view since February has been clear, although I have stressed that we are in uncharted territory that makes it hard to formulate high-conviction predictions. My base-case is for Australian house prices to flat-line or fall by up to 5% over the next six months, and then quickly bounce to extend the boom that commenced in mid 2019. We expect total capital gains this cycle of between 20% and 30% driven primarily by the reduction of mortgage rates to record-low levels. (If you want to watch or listen to a Youtube podcast I did this week on our macro outlook, COVID-19, housing and much more, click on this link.)
We called the boom in prices between 2013 and 2017, the 10% correction between 2017 and 2019, and the big bounce over the last year. In April 2019 when prices were still falling and no analysts I know of had a positive outlook, we forecast that the RBA's rate cuts would drive a sharp 10% increase in prices over the next 12 months. That's exactly what happened. 

On Friday CoreLogic released their latest house price index data for April, showing that contrary to all the doom-and-gloom, Aussie house prices actually appreciated 0.3% in April. In fact, prices increased in every city except for Melbourne (-0.3%) and Hobart (-0.1%). Over the 12 months to April, national prices in the combined capital cities have risen 9.7%. Importantly, we are also seeing the expected pro-cyclical reduction in sales volumes and listings that will help buttress the current air-pocket in activity driven by the government's lockdown and the inability to host inspections or hold public actions. 
My final four screen-shots are from Bloomberg's collection of CoreLogic's daily house price index data, which shows that notwithstanding the pessimistic views of analysts, Aussie house prices appreciated over February, March and April. They now appear to be flattening in what is a picture of stability.
At a time when the cash rate is near zero, equities have cratered as much as 30%, and superannuation savings are suffering losses, we think mums and dads will value the relative outperformance offered by residential housing and the comparatively high gross rental yields on offer, which are around 3.5% to 5.0% for attached dwellings in Sydney, Melbourne and Brisbane. 
There are certainly non-trivial risks to our outlook. These include the fact that 7% to 10% of all residential mortgage borrowers have elected to take six month repayment holidays via their generous banks, which could create stress when repayments start again. If the current increase in the unemployment rate does not normalise to a reasonable new steady-state above the old circa 5% rate (say between 6% and 7%) following our projected rapid national exit from containment in May, that could result in more forced selling. If there is no vaccine, which we expect to be forthcoming more quickly than consensus, that would be another very real negative. And then there are other tail-risks that worry us, like an outbreak of serious conflict between China and the US. 
For the time being, however, we are happy to bet against every other mainstream analyst on the performance of Aussie housing over the next 12 months, albeit that this cannot be a high conviction call given the unprecedented nature of the 1-in-100 year Great Virus Crisis.
........
Disclaimer: This information has been prepared by Smarter Money Investments Pty Ltd. It is general information only and is not intended to provide you with financial advice. You should not rely on any information herein in making any investment decisions. To the extent permitted by law, no liability is accepted for any loss or damage as a result of any reliance on this information. Past performance is not an indicator of nor assures any future returns or risks. Smarter Money Investments Pty Limited (ACN 153 555 867) is authorised representative #000414337 of Coolabah Capital Institutional Investments Pty Ltd, which holds Australian Financial Services Licence No. 482238 and authorised representative #001277030 of EQT Responsible Entity Services Ltd that holds Australian Financial Services Licence No. 223271.
---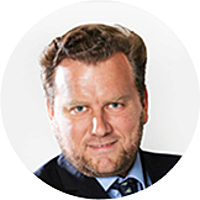 Portfolio Manager & Chief Investment Officer
Coolabah Capital
Chris co-founded Coolabah in 2011, which today runs $7 billion with a team of 33 executives focussed on generating credit alpha from mispricings across fixed-income markets. In 2019, Chris was selected as one of FE fundinfo's Top 10 "Alpha...