Copper's strength despite lack of major supply disruption speaks volumes
---
Spectacular share price jumps on early-stage exploration results reflect investors' appetite for leveraged exposure to red metal, with Tennant Minerals among those attracting attention. Plus DGO Gold looking cheap on Hemi and Canaccord tips Kingston.
Copper has not experienced the wild upswing in price that a range of other mineral commodities have in response Russia's invasion of Ukraine.
But the red metal has been as strong as you like against a backdrop of growing concerns around cohesive global economic growth.
Sanction-hit Russia is a significant copper producer, accounting for about 4% of global production, most of which it exports, or of late, tries to export.
So the war in Ukraine is a factor in copper's on-going price strength ($US4.67/lb currently compared with last year's average of $US4.22/lb, and $US2.80/lb in CY2020).
But not to the same extent as say nickel.
Copper's underlying fundamentals don't need new supply issues to pump the price. Supply fears for the metal at the centre of global decarbonisation were entrenched long before the war in Ukraine.
Rag Udd, BHP's president of operations for its Minerals America unit, gave a good feel for the depth of supply concerns at the CRU World Copper Conference in Santiago earlier in the week.
"Our portfolio analysis under BHP's Paris-aligned 1.5 degree scenario, described in our 2020 Climate Change Report, indicated that the world will need twice as much copper in the next 30 years as it has in the last 30 years," Mr Udd said.
"I´ll say that again… the world will need twice as much copper in the next 30 years as it has in the last 30 years."
Copper juniors:
Maybe it is that sort of outlook that was behind the enthusiastic share price response earlier in the week to exploration results reported by a trio of juniors – Culpeo (CPO), Tempest Minerals (TEM) and Recharge (REC).
Their Monday-to-Thursday share price gains of 122%, 120% and 246% respectively was remarkable stuff given the early-stage nature of their exploration programs, so early-stage that assays results for holes that sparked the share price gains are pending.
Always best to wait for assay results. But hey, who wants to get in the way of excitement in the junior explorers' space.
Like all these things, there is lots of chatter about which junior copper explorer could be next. Tennant Minerals (TMS) was a common response from Perth mining circles.
It was off raising some funds from a placement on Thursday and had a last sale price of sale price of 5.8c.
That's up from 4.9c just before an early March announcement that a 50m intersection at its Bluebird prospect in the Northern Territory's Tennant Creek mineral field had assayed 2.7% copper (including 24m at 5.01%).
Who knows what the response would have been if the hit was announced this week, particularly as we're talking about actual assays results and not just visual inspection of the core.
The company followed up with up hits of 35.5m at 2.58% Cu (including 18m @ 4.74% Cu) and 29.3m at 1.76% Cu (including 7.3m @ 5.59% Cu). Again, the market was looking somewhere else on the day.
Anyways, the company is returning to Bluebird for a follow-up drilling program to test for up and down dip extensions of the high-grade discovery, as well as down plunge to the west.
Bluebird is in a good neighbourhood. The historic Peko mine, 20km to the west, produced 147,000 tonnes of copper grading 4% and 414,000oz of gold grading 10g/t, while the neighbouring historic Nobles Nob mine yielded 1.1Moz of gold at an average grade of 17.3g/t.
Because the diamond drilling at Bluebird (and actual assay results) only penetrated the transition to the primary sulphide mineralisation, Tennant believes the high-grade copper-gold shoot at Bluebird could be just the upper zone of a much larger deeper deposit.
DGO GOLD (ASX:DGO):
De Grey (DEG) did not disappoint in June last year when it unveiled its maiden resource estimate for its Hemi gold discovery in the Pilbara's Mallina Basin.
It came in at 6.8Moz from the intrusion-related discovery, a first for the Pilbara, and came on top of the 2.2Moz shear-hosted gold resource De Grey had outlined ahead of the Hemi discovery.
Remarkably, the finding cost per ounce for Hemi was as low as it gets in the industry at less than $20 an ounce, as was the 450,000 ounce per month rate at which De Grey had been adding to the resource since its discovery.
It is the nature of the intrusion-related style of mineralisation that the more De Grey drills, the more it finds. So the resource is likely to have grown in a major way since the maiden estimate was released.
Today's interest though is what all that means for Melbourne's DGO Gold (DGO) It holds 203.5m De Grey shares mostly acquired ahead of the Hemi discovery. The parcel at De Grey's last sale price of $1.17 is worth $238m.
That's kind of interesting as DGO's market cap at $2.80 a share is $235m. Apart from the strategic appeal of DGO's 14.5% De Grey stake, DGO also owns lesser stakes in Dacian (DCN) and Yandal (YRL) worth another $22.56m combined.
So all up, the value of DGO's listed investments stands at $257.5m compared with its $235m market cap. In addition, DGO has a swag of exploration interests it is pursuing in its own right. Bell Potter recently valued the exploration interests at $36m.
That makes the difference between DGO's investments/exploration interests and its market cap some $58.5m or 70c a share, making for a discount in the share price of around 20%.
The discount has been as large previously, with Bell Potter noting a 0%-20% range since mid-2020. But with the resource at Hemi continuing to build, the strategic nature of DGO's De Grey stake alone would seem to suggest the discount will be pulled back before long.
Corporate action around De Grey would make that a given.
KINGSTON RESOURCES (ASX:KSN):
Kingston (KCN) has transitioned to gold producer status thanks to ramping-up output at its Mineral Hill operation in NSW, acquired in January.
Initially at least, it is a tailings retreatment operation, currently running at an annual mining and processing rate of 700,000t. Gold recoveries have pretty much hit target.
So the tailings retreatment operation, and the bigger future for Mineral Hill once the switch to hard-rock sources is made, is being derisked.
That's not something reflected in the share price. Kingston last traded at 17c for a market of $70m.
As Mineral Hill hits its straps as a cash flow producer for the company – something expected to have been achieved in March – the value ascribed to what remains Kingston's best bet at the big time in the gold space, the Misima gold project in PNG, falls away.
So the Misima upside gets cheaper by the day, assuming the ramp-up of Mineral Hill continues to be successful, and that the hard-rock upside continues to pan out as exploration results to date suggest it will.
Misima is home to one of the biggest gold resources inside a junior on the ASX (3.8m ozs), with a definitive feasibility study into a new development (Misima was once the Pacific jewel in the crown of Canada's long gone Placer Dome) expected in the second quarter of 2022.
Kingston has been aiming for a 130,000 ounce a year open pit operation with a 15-year plus mine life. Environmental and mining approval applications are expected to be submitted in the third quarter.
The previous happy history of mining on the island of same name means the new Misima is expected to navigate its way into production without the delays and opposition other PNG projects have faced.
Still, full value for the scale of Misima is not going to be reflected in Kingston's market cap until the company passes the milestones of a confirming DFS, momentum in the planning and approvals process, and project financing.
Mineral Hill provides a handy cash flow bridge for the company until the big-time potential of Misima is close enough for all to see.
Canaccord has raised funds for Kingston in the past and pumped out a note on the stock after the release of the de-risking news on Mineral Hill.
On Mineral Hill, Canaccord models total gold production of 41,000 ozs over 2022-24 from the tailings reprocessing operation at an average all-in sustaining cost off $A1,661/oz, with gold output increasing to 31,000 oz per annum over 2024-26 on an assumed resumption of hard-rock mining.
It sees further upside potential from exploration success at other prospects at Mineral Hill, with initial results from a 15,000m program expected to be released shortly.
"We also see positive cash flow from Mineral Hill as another near-term potential catalyst, particularly in the context of potentially supporting the financing development plans of Misima.''
On Misima, Canaccord expected the DFS will confirm development and operating costs, incorporate higher grade "starter material," and a longer life project (or increased production), through the inclusion of an updated resource.
It has a 70c price target price on the stock.
---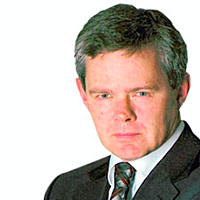 Principal
Independent Journalist
One of Australia's leading business journalists, Barry FitzGerald, highlights the issues, opportunities and challenges for small and mid-cap resources stocks, and most recently penned his column for The Australian newspaper.
Expertise