Coronavirus: Inside the mind of a trader with Marcus Padley | Nucleus Investment Insights
---
Today we spoke with Marcus Padley of Marcus Today about trading during the Coronavirus Crash. 
Topics on the agenda; how Marcus & Nucleus Wealth have performed thus far throughout the Coronavirus Crash, Marcus' unique investment perspective, the impact (or lack thereof) of interest rate drops to the market, Trump's obsession with the stock market, if there will be structural changes in Australia after the crash, hybrid bonds, and as always, what all of this means for investments. 
If this episode sounds of interest to you, watch in the YouTube player below or in podcast form here (links are featured at the bottom right of the player if you wish to listen on your preferred platform).
........
The information on this blog contains general information and does not take into account your personal objectives, financial situation or needs. Past performance is not an indication of future performance. Damien Klassen is an authorised representative of Nucleus Wealth Management, a Corporate Authorised Representative of Nucleus Advice Pty Ltd - AFSL 515796.
---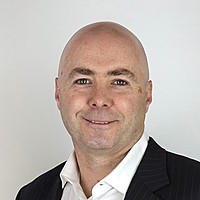 Head of Investment
Nucleus Wealth
Damien runs asset allocation and global stock portfolios for Nucleus Super, Nucleus Ethical and Nucleus Wealth. His 25 year+ career includes Global Quant at Schroders, Strategy at Wilson HTM & co-founder of Aegis.
Expertise