Could resources get the economy pumping?
---
The commodity price cycle is turning into a major upside risk to the Australian economy into 2017. Since the low point at the start of 2016, in US dollar terms, the iron ore price has risen 60 per cent, coking coal is up over 100 percent, thermal coal up 45 per cent and even copper up 35 percent and natural gas is up 10 percent. This boost that translates straight through to the bottom line profit of the mining companies, given that the Australian dollar is broadly unchanged in a broad 72 cents to 78 cents for the bulk of the year. This is despite the commodity price surge. There is, nonetheless a strong possibility that capital expenditure will find a floor and some previously postponed mining projects will suddenly be viable again. Read the full story here: (VIEW LINK)
---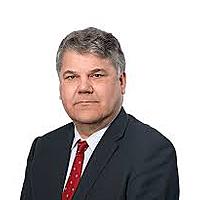 Chief Economist
Market Economics Pty Ltd
Stephen Koukoulas has a rare and specialised professional experience over more than 25 years as an economist in government, as Global Head of economic and market research, a Chief Economist for two major banks and as economic advisor to the Prime...
Expertise