Currency management or manipulation?
---
Good morning, it was interesting to see the Yuan fixed higher again yesterday, perhaps the People's Bank of China is toying with foreign exchange dealers rather than ………."manipulating" as Mr Trump would have us believe. The yuan is now trading at a seven month high against the US Dollar rising about 1% yesterday.
Another currency worth commenting on is the Pound which has been quite volatile over the past couple of sessions after an opinion poll showed Mrs May's lead narrowing sharply. The election is on the 8th June, next Thursday, and you will recall she called it in order to cement the conservative's position in government as Britain eases out of the EU.
Qube, which runs ports and logistics, has the cap out to shareholders for $350 million to fund the construction of warehouses in southwestern Sydney. The offer is for one new share for every 15 held at $2.35 per share.
---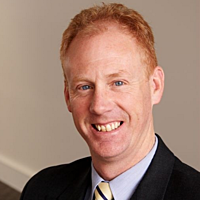 Director
Joseph Palmer & Sons
Alex Moffatt has almost 40 years' experience dealing in equity, debt and currency markets in Australia, the UK and USA. He has worked at several companies in the wealth management industry, including Schroders in the UK. A director of Joseph...
Expertise
No areas of expertise