| D-Day" as Australia Budget Approaches.. | US Earnings On The Way Up... | CSR & ORI FY Results |
---
Good Morning, Today is "D-Day" for Australia…. No… interest rates have already been cut to 2.00% (lowest on record) and yes, our markets are down ~ 400 points from two weeks ago… Today is "Federal Budget Day"…… Now, we all expect this year's budget to be "horrible", fueled by falling iron ore export growth, weak commodity pricing, lackluster manufacturing and an "incompetent government"… All these variables are largely factored in… The good news? Can it get any worse from here? We all know that things are bad however, when we purchase equities we are purchasing future earnings so the past is already factored in and it is time to look at the positives…. In the US market, earnings are picking up and combined with strong payroll figures released on Friday, things are on the way up…. Commodities were mostly lower last night with Crude Oil down 0.20% to $59.27/barrel, Gold down $6.00/oz. to $1,182/oz. and the AUD/USD is below $0.79 The SPI is pointing to 6 point fall this morning.
---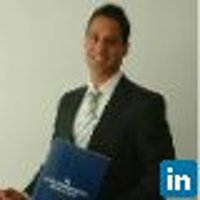 Executive Director
Peak Asset Management
Prior to founding PEAK Asset Management, Niv headed up HC Securities, spent three years growing Halifax Investments capital markets division and also worked on the wholesale desk at Macquarie Bank, servicing a wide range of institutional,...
Expertise
No areas of expertise