Despite being hit for six, the signs are good for APN Outdoor
---
More recently, the perceived prospects of the banks and resource companies have improved and those same institutions, finding themselves underweight, were forced to sell down their holdings in smaller, high quality growth companies to fund their purchases of the banks, BHP, RIO, et al.
As those large institutional funds unwound their positions over the last few months, we have witnessed corrections, if not crashes, in the share prices of smaller high-quality, high-growth companies.  ISentia has declined more than 30 per cent in the last month as has APN Outdoor and Vita Group.  Healthscope has fallen 32 per cent from a high of $3.14 to a low of $2.15, REA Group and Carsales are down 27 per cent and 28 per cent respectively from their highs.
APN Outdoor's spectacular 35 per cent single-day loss is painful in the short term, and a reminder of the reality of investing in businesses listed on a stock market.  But where many see such volatility as risk, we see it as opportunity.  When the market treats that which is temporary as permanent, value investors ultimately thrive.
The Outdoor Media Association today reported net media revenue of $84.4 million for the month of November.  This represents an increase of 12.5% over the same month last year and November's year-on-year growth rate was above the previous month's 10.5 per cent print.
Importantly, of $709.5 million in year-to-date media revenue (up 15%) digital signs now represent just under 40 per cent of revenues, up from 28 per cent in the prior corresponding period.
As one of our friends, Ivor Rees at the stockbroker Morgan's, noted, "the November growth rate would be consistent with the middle to top-end of APN Outdoor's revenue growth guidance for FY17".
Importantly, the OMA statistics only report industry media sales and do not count the revenues companies earn from production and installation of advertising media.
Based on the October and November data – and the fact that APN Outdoor will have a record number of digital screens in operation – Ivor Rees says he believes that December will be very strong for the company.
Contributed by Montgomery Investment Management:  (VIEW LINK)
---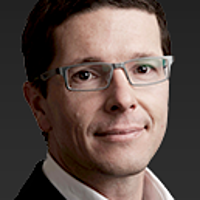 Chief Investment Officer
Montgomery Investment Management
Roger Montgomery founded Montgomery Investment Management, www.montinvest.com in 2010. Roger brings more than two decades of investment, financial market experience and knowledge. Roger also authored the best-selling investment book, Value.able.
Expertise