Dig deep and buy Australian
---
In the depths of the 2008 Global Financial Crisis, Billionaire Warren Buffet published an article in the New York Times titled "Buy American, I Am". The article was a reminder to all Americans that their nation would overcome the seemingly insurmountable crisis.
And Buffet was right.
The long-term outlook of the US economy was robust and the GFC presented an opportunity to buy stocks cheaper than nearly ever before.
In the months that followed the article, the US economy began to recover, financial markets rebounded, and the American way of life returned. The market low of March 2009 was the starting point of a decade long financial bull market.
Those that followed Buffet's advice were rewarded with an astonishing return of more than 500% over just 10 years (buying the S&P500 with dividends reinvested).
As impressive as this may be, the real "buy American" story began decades earlier.
Buffet began "buying American" in 1956 when he opened his first investment partnership. Over the proceeding 65-years, he has delivered an amazing annualised return of more than 20%. Much of this performance should be attributed to Buffet's own investment skill, but it cannot be ignored that he also benefited from the significant expansion of the US economy.
Since 1956 US GDP has grown 3.5% per annum and the stock market has returned an impressive 6.8% pa (all figures are adjusted for inflation). A $1,000 investment in the S&P500 would now be worth $72,000. For those interested, a $1,000 investment with Warren Buffet would now be worth $19,000,000.
While Buffet has been successful beyond nearly every definition of success, he made one key mistake
Well in fairness, not a mistake, rather he was born in the wrong country. Buffet should have in fact been 'Buying Australian'.
Since 1956 Australia's GDP has grown 3.5% pa and the stock market has returned 7.3% pa. Outpacing the US on both fronts. In fact, Australia's stock market has delivered the highest returns globally since 1900, averaging more than 6.5% pa.
Australia's property market has also shone, growing a robust 2.5% pa since 1956.
Beyond the financial, as Australians we are blessed with a quality of life almost second to none, diversity of culture, outstanding healthcare, low unemployment, world-leading education, low levels of poverty and homelessness, crystal beaches, the stunning outback, AFL and of course our coffee.
These are just some of the virtues that make Australia truly great, and we should all be thankful for them.
Yet as we begin 2021 the spread of COVID-19, intermittent lockdowns, segregated states and territories, joblessness, business closures, personal loss, social isolation, and depression, are threatening our virtues and damaging our collective wellbeing.
Shameful media headlines degrade our society. Stories of food hoarding, state government self-interest, and (worst of all) of loved ones dying alone, are highly distressing. To make matters worse, sadly many of our government representatives remain fixated on their own election outcomes or distracted by petty arguments across party lines.
Where is the sense of community, the desire to aid our fellow Australian, governance with both rationality and compassion?
We are better than this
Thankfully as a society, we are able to combat the challenges we face, we can elevate our nation from the negative depths of COVID-19.
It is time to 'Buy Australian', and then buy even more.
Together we can stimulate our economy by supporting individuals, businesses, and companies alike. 
Support your local café, grocer, and restaurant. Seek out locally grown produce. Prioritise Australian made. And buy Australian stocks.
Businesses may suffer earnings setbacks and operational missteps, they always do. Yet, most of our great Australian companies will be setting new profit records in 5, 10 and 15 years' time. It is extremely likely that the stock market will move higher over time, perhaps substantially so.
Remember the Australian stock market has grown 6.5% pa for more than 120 years, this has been despite World War I and II, the Great Depression, recessions, commodity shocks, the Vietnam War, the GFC and COVID-19.
By buying Australian stocks and backing Australian companies, we collectively support employment, industry, trade, and the economy. Thankfully, we also gain exposure to the returns that will be generated now and into the future, perhaps even 6.5% pa for another 120 years.
So, buy a cross-section of quality Australian stocks, seek out a quality financial adviser or investment manager, or buy an Australian Exchange Traded Fund (ETF). 
Invest regularly and don't touch it. Allow our great nation and our great companies to deliver success. You may very well earn 6.5% pa and nearly double your money in 10 years.
It is time to pull together to support local, travel domestically, and bring back community.
It is time to buy Australian.
Not already a Livewire member?
Sign up today to get free access to investment ideas and strategies from Australia's leading investors.
---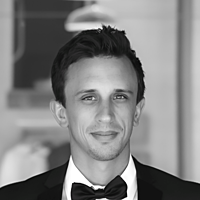 Portfolio Manager
Renaissance Asset Management
Michael is a Portfolio Manager at Renaissance overseeing Australian equity investments. He also is a Finance Lecturer at UNSW and a Honours Supervisor at the University of Adelaide. Michael holds a BEng, GDipLaw, MBA and a MLaw.
Expertise