Dividend opportunities remain despite significant cuts
---
This week we published the latest Global Income report, which analyses income from global equities during the quarter ending 30 June 2020 – a significant period for global markets considering the unprecedented impacts of COVID-19.

The report is based on an extensive quantitative analysis of the developed markets universe.
At the top line, our research shows in AUD terms dividends from global equities in developed markets fell 28.1%, compared to the previous corresponding quarter.
However, of note, global developed markets companies still paid out A$465 billion in Q2, up slightly on the first quarter.
So, during the second quarter, as economies across the world began to witness the full implications of the pandemic lockdowns, 40.2% of dividend paying companies were actually able to increase or initiate dividends compared to the previous corresponding quarter. 13% decreased dividends and 29% cut to zero.
What this data reinforces is the expanse of the universe of opportunities when it comes to seeking income from global equities.
Other highlights from data collated include:
During the quarter, in AUD terms, the US (+1.6%) and Japan (+3.4%) both had positive percentage increases in dividends paid, compared to the previous corresponding quarter. This was mainly associated with currency benefits, demonstrating the advantages an unhedged global portfolio has had for Australian investors in recent times.
The global Healthcare sector continued its recent dividend growth, up 9.2%. IT (+2%) was the only other sector to record positive dividend growth in Q2. In stark contrast, the Consumer Discretionary sector posted the worst fall in global dividend income, down over 70%, when compared to the previous corresponding quarter.
Despite a 40.1% fall in dividends, Financials continued to be the largest dividend payer in global equities in AUD terms ($97bn AUD), contributing over 20% of the total income in Q2.
It's clear the impacts of COVID-19 on global equities have been very sector and company specific.
The dividend growth in the Healthcare and IT sectors is reflective of increased demand during the global health crisis, while non-essential goods and services offered by many global Consumer Discretionary sector businesses have seen plunging demand.
Coronavirus continues to create a challenging backdrop for global companies and has resulted in a further reduction in dividends. Plato's aggregated dividend cut model predicts an elevated chance of future dividend cuts (24%). On a positive note there has been a small pull back from recent highs.
Remaining high risk with respect to dividend cuts are predictable industries, significantly challenged by the virus. These include Transportation infrastructure, Automobiles and Airlines. Interestingly Hotels, Restaurants and Leisure has seen a small pull back, although it still remains elevated.
In this challenging environment investors need to be remain cautious where they look for income. Stock selection will be very important. Separating the wheat from the chaff is key...Or in this case separating strong dividend payers from "dividend traps".
These are substantial dividend opportunities that remain for investors looking to boost their income through global equities. It must be said, however, that investors must take increasing care in identifying those opportunities.
Learn more

The wire above is an extract from Plato's Global Income Quarterly report which you can find in full here
---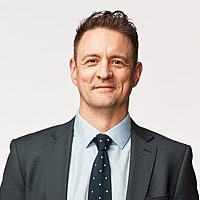 Senior Portfolio Manager
Plato Investment Management
Daniel is lead manager for the Plato Global Shares Income Fund and Global Low Carbon Fund. Daniel is the chair of the Plato ESG Committee. Prior to joining Plato he was a Portfolio Manager at Realindex Investments, responsible for global equity...