Do you have enough exposure to this fast growing $15 trillion investment trend?
---
Which fast growing global investment trend is 10 times the size of Australia's economy yet few investors in Australia truly have investments exposed to this trend? The answer is the vast spending power of baby boomers and it is not just about investing in healthcare shares. In this article, we reveal the types of listed companies that will stand to benefit from baby boomers' spending power. We also provide investment insights on a well-known blue chip listed company that is already profiting financially from its baby boomer customer base. You can find the full article at this (VIEW LINK)
---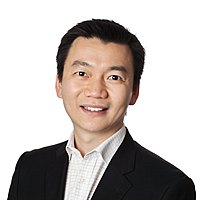 Kent Kwan is a co-founder of AtlasTrend. He was formerly a Chief Investment Officer of an ASX listed company and prior to that was an international equities fund manager with JPMorgan.
Expertise