Dollar and Stock Market Rally Hits Gold!
---
Precious metals prices have endured a difficult few weeks, after failing to push through USD $1350oz in early September. Continued strength in US equity markets, greater pricing in of an expected rate hike from the Fed, and a rally in the USD have all contributed to the weakness, as has the "Bitcoin effect", with exploding prices (and levels of interest) in this supposed "digital gold" dampening demand for the physical yellow metal.
Net non-commericial longs have declined for 5 out of the last 6 weeks, and are now sitting at 191,000 contracts. This is in line with a year ago, but still well up on where they were at the end of July. Should the USD continue to power higher, more shedding of longs is likely, which would contribute to further price weakness in the short term.
On the plus side for bulls, gold is still trading above the important 200DMA, with a handful of technical indicators suggesting we are due for a bounce, as the chart below shows. 
More on the gold market, including charts on the USD and gold miners here
---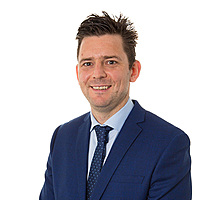 Gold bull since early 2000. Have spent +20yrs working in investment analytics, research & portfolio construction. Author of two books on investing in gold and the causes of the GFC. Lover of markets, competition & technology
Expertise