Domestic Shares – BHP or CSL, growth or value?
---
Since 2003, the relative growth difference between the (unloved) BHP and the (loved) CSL is approximately 1% per annum compound (on a book value and dividends basis, and even after BHP's large write offs). That sounds low, but remember that CSL has directed most of its investment in recent years into share buybacks, which currently offers a return of circa 5%. CSL has been and is a well managed company; BHP's record is clearly mixed. In 2003, both BHP and CSL were trading at 1.5x book value. BHP is now trading at or about 1x book value (even after large write offs) whereas CSL is trading at almost 9x book value. Putting cycles aside, in the long run how much difference in growth is there between a "growth" and a "value" stock; and, secondly, what multiple differential is appropriate for this difference? Recency bias is overwhelming. You can read further at "Taking Stock: Catalysts remain elusive" (VIEW LINK)
---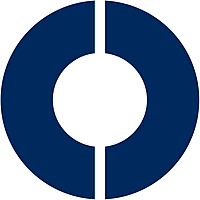 Established in 1961, Schroders in Australia is a wholly owned subsidiary of UK-listed Schroders plc. Based in Sydney, the business manages assets for institutional and wholesale clients across Australian equities, fixed income and multi-asset and...
Expertise