Earnings going up for Downer
---
Downer EDI Ltd (DOW) provides engineering, construction and asset management services to customers operating in a variety of market sectors including minerals and metals, oil and gas, power, road and rail infrastructure, telecommunications, utilities and facilities management.
We believe the outlook for DOW's base business is positive, with a favourable backdrop across virtually all of DOW's end markets and momentum improving with contract announcement wins accelerating in recent months.
Mining has been a drag on DOW's earnings as the sector experiences a cyclical downturn. We expect DOW to see the benefits of cost savings from FY19 which should lead to margin recovery. With strong top-line growth across most business units, and margin recovery in mining,  Downer is well placed to deliver strong earnings growth into FY19.
Their 2017 acquisition of the Spotless Group represents both an opportunity and a risk. The opportunity is for the company to leverage its existing relationships in contracting into a new area of outsourcing, being facilities management. However, Spotless operates in a very competitive space, so the key to successful execution for Downer will be if the company can leverage its scale and reach to deliver a superior service and price offering without compromising margins. In the short-term, Spotless will also need to resolve an onerous contract with the Royal Adelaide Hospital. Although provisions for the contract have been taken on acquisition, additional provisions are likely in FY19, and the company needs to resolve outstanding contract management issues with the South Australian government.
Although this represents a risk to FY19 earnings, we believe the improvement in the underlying business more than compensates for this, and whilst the team monitoring the situation, it does not jeopardise the investment thesis for Downer.
If you would like to read more insights and analysis, please visit our website
---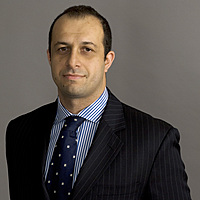 Deputy Head of Equities
Perpetual Asset Management (Australia)
Vince is the Deputy Head of Equities at Perpetual Asset Management Australia and is the Portfolio Manager for Australian Share, Geared Australian Share and the Perpetual Equity Investment Company Limited (ASX:PIC).
Expertise