Economy growing at fastest pace in 15 months
---
The Australian economy grew by 0.6% in the September quarter, missing consensus forecasts for growth of 0.7%. Annual economic growth came in at 2.8% - the fastest pace since June 2016.
·       Aussie economic conditions have improved markedly after a weather impacted start to the year. The annual rate of economic growth accelerated to 2.8 per cent in the September quarter – the fastest increase since June 2016. This is a significant step-up from the lacklustre 1.7 per cent growth recorded in the March quarter – the slowest rate since September 2009. The September quarter release was also boosted by the low base effect generated from the disappointing quarterly contraction 12 months ago.
·       While the economy grew at a modestly slower quarterly rate in September than in June, the annual expansion of 2.8 per cent breached the Reserve Bank's 2.5 per cent economic growth (GDP) forecast for December 2017 detailed in its Statement on Monetary Policy released in November. The Board broadly considers an annual growth rate of 2.75-3.00 per cent to be Australia's current trend growth level where unemployment and inflation are broadly stable.
·       The Aussie economy is expected to expand at a solid pace over the next couple of years, supported by non-mining business investment. Businesses are in great shape with conditions and profitability the best levels in 20 years. Businesses are spending, investing and employing, driving down the jobless rate to 4½-year lows.
·       Services sectors, such as tourism and education, together with agribusinesses are likely to drive continued Aussie economic expansion. The global economic expansion is supportive of Aussie exporters and external facing sectors. Chinese demand for Australia's high quality goods and services remains elevated amid a growing middle class, rising incomes and changing diets.
·       Consumer confidence remains uninspiring due to lower wages growth, elevated household debt and spending on 'grudge' purchases like utility bills, council rates and insurance premiums. With household budgets under pressure, Aussies are being selective with their spending, preferring to take advantage of aggressive discounting by retailers and focusing on "experiences" such as going to restaurants, the cinema, sporting and music events. Spending is likely to remain firm, but highly dependent on continued jobs growth.
·       The household savings rate has risen for the first time in five quarters, as consumers adjust their spending habits. Incomes are growing because more hours are being worked and wages are steadily rising. 
·       While home building is set to slow, infrastructure spending will likely take its place to boost the economy – especially more roads, tunnels and railways. A project pipeline of $35 billion through to 2019/20 is currently in place, supported by federal and state government spending and asset sales.
·       One uncertainty is wages, which remains a puzzle for the broader inflation story. The Reserve Bank is hopeful that the strengthening employment market – as it approaches full employment - will eventually lead to higher wages. Policymakers recently noted that skills shortages are emerging in some industries and it is hoped that this will force company employers into increasing wages. Modest wage growth is a global phenomenon – a response to increased globalisation and low inflation. But consumers are getting used to the "new normal" of 2-3 per cent wage growth. And wages are still running ahead of inflation. 
·       The Reserve Bank is always looking ahead and so must we. The economic outlook is encouraging. The Reserve Bank expects the economy to grow by 2.75-3.25 per cent over 2018. Our expectation is for growth of around 3.0 percent. We continue to believe that interest rates will remain on hold until late 2018. The next rate move is most likely up, but not for some time. Inflation remains contained for now.
To read the full report, visit (VIEW LINK)
---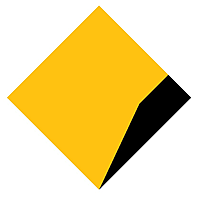 Online Stockbroker
Online Stockbroker
CommSec is Australia's leading online broker. CommSec has been committed to providing the best in online trading since 1995. CommSec helps make informed investment decisions with comprehensive market research, free live pricing and powerful...
Expertise
No areas of expertise