Every company has a price. Here are two that look cheap right now
---
What the market taught me in 2018 was that uncertainty and volatility are here to stay, it really is the new normal, so we just need to get on with it. I'd like to provide some insight on how we invest with conviction, particularly during these times of heightened uncertainty. But all this uncertainty will create opportunities. 
Effectively what we look out for is when the market de-rates either a growth or a value company away from its historical average because of an issue that has come up. The skill at this point is to uncover whether this de-rating is temporary and will recover or whether it's permanent. 
Temporary being cyclical in nature, a one-off negative event and eventually the company re-rates back to its historical price range. Or was the market right and it was structural, and that de-rating of the price should be permanent, and that company should trade at a significant discount going forward. 
History is littered with examples of where the market constantly undervalues or overreacts to news and undervalues both growth and value companies.
Two companies, we think the market de-rated last year for the wrong reasons, cyclical issues which they will rewrite back with in time, are WorleyParsons and Nufarm.
WorleyParsons (ASX:WOR)
Worley is a global engineering firm specialising in hydrocarbons, chemicals and the mining sectors. Their key specialty is the oil and gas sector. 
So why buy Worley? Three things that matter for the company:
1) The cycle has turned
The global oil and gas capex cycle has turned, and it's turned quite strongly positive. What we have here is Worley's revenue history over the past 10 years has an incredibly high correlation to the oil and gas capex cycle. 
If you cast your mind to 2014 which was the peak of revenue for Worley, that was when oil was trading at US$110 a barrel. The next two years, oil collapsed down to US$30 a barrel. As you'd expect, the oil and gas majors shelved a lot of projects, reduced their maintenance and investment capex. As a result of that fall, Worley's revenue effectively fell by around 50%. 
What's happened since 2017 is that oil and gas capex cycle has bottomed, and it's turned quite strongly.
2) Dividends will continue to grow
Management have embarked on significant cost out opportunities and a lot of dividends should be coming as a result of that. The company has been totally transformed in the last two to three years. 
Tom Honan is a very experienced operator. He was the CFO of both Computershare and Transurban, and in 2016 he was offered the role of CFO for Worley to really shake it and he's done exactly that. He's actually taken $500 million off the cost base already, transformed the balance sheet and has also improved the cash flow statements. 
Tom Honan really is a game changer for the Worley business.
3) An EPS accretive acquisition
And finally, in October last year, they acquired a US business called Jacobs' ECR and outstanding EPS accretive business for Worley. It was a very complimentary and a strategic acquisition. 
So much so that Worley has three business streams now, it's actually global number one player in two of those business streams. It allows them to bid for those mega Middle Eastern projects that they were broadly precluded from in the last couple of years. 
There's well over $130 million of synergies and if Tom has his way, that number will probably be close to $200 million in the next 6 to 12 months. 
It's way too cheap..
It's trading on 13 times FY20 earnings. And for a good quality company, with strong earnings that will grow for four or five years. Even excluding Jacobs', the business today with the current oil price at around US$62 is worth close to $17, $18 a share.
And if we're right with the Jacobs' acquisition and Tom's initiatives with regards to synergies, this company's worth over $20 a share, and really a 40% uplift of where it is today. 
Nufarm (ASX:NUF)
Another one of our very best ideas for 2019 is Nufarm, a specialist in chemical crop protection. They're a global company and they have around a 6% market share. 
You buy Nufarm for two simple reasons;
1) Industry consolidation
The significant global industry consolidation that's happening right now. The big six are about to become the big four, and because of these changes there are three really good opportunities that Nufarm will get a benefit out of:
The first one is much better pricing - going from six competitors to four, pricing will improve slightly and margins right across the board will improve.
These competitors are incredibly distracted with integration, so Nufarm will be able to expand or build on their organic market share already over the next two or three years while these majors are distracted.
Then finally there's been a lot of forced asset sales. So again, Nufarm has been able to pick up businesses to improve their product base, but also improve their global distribution network
2) The omega-3 opportunity
Experts believe that omega-3 demand will grow by around 6% per annum over the next decade. And that's very consistent with recent industry trends as well. 
But here's the opportunity for Nufarm: the experts also agree that the additional supply of Omega-3 won't come from the oceans. Mainly because a lot of the oceans now have been broadly fished out. 
Nufarm has been working with the CSIRO for over 15 years to develop a seed that will produce Omega-3 in plant-based canola.
The research we've done is that within the next two to three years, Nufarm will be able to get around a 20% market share of this ever-increasing supply gap. And if they can do that, the technology will be worth over a billion dollars to the market capitalisation of Nufarm. 
Again, Nufarm is just way too cheap 
Under all normal circumstances without Omega-3, Nufarm is actually worth $8.20 share. And if we're right with this technology on Omega-3, this company is worth over $10 a share - well over 60% upside of where it is today.
Volatility creates opportunity
2018 was volatile, 2019 will continue to be volatile. But all this uncertainly will create a lot of opportunities in all parts of the market, which is why it's important to look at all areas to add value, both growth and value stocks. To us, every company has a price. 
Our two best ideas for 2019 are WorleyParsons and Nufarm.
This wire is an extract of the Firetrail presentation at the Pinnacle Investment Forum in February 2019. Click on the below to watch the full video
Never miss an update
Stay up to date with the latest news from Firetrail Investments  by hitting the 'follow' button below and you'll be notified every time I post a wire.
Want to learn more about Firetrail? Hit the 'contact' button to get in touch with us or visit our website.
Never miss an update
Enjoy this wire? Hit the 'like' button to let us know. Stay up to date with my current content by
following me
below and you'll be notified every time I post a wire
Welcome to Livewire, Australia's most trusted source of investment insights and analysis.
---
To continue reading this wire and get unlimited access to Livewire, join for free now and become a more informed and confident investor.
Managing Director at Firetrail Investments as well as Portfolio Manager for the Firetrail High Conviction Fund and the Firetrail Absolute Return Fund. 34+ years' experience investing in equity markets.
---

Never miss an update
Get the latest insights from me in your inbox when they're published.
---
---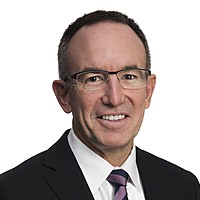 Portfolio Manager
Firetrail Investments
Managing Director at Firetrail Investments as well as Portfolio Manager for the Firetrail High Conviction Fund and the Firetrail Absolute Return Fund. 34+ years' experience investing in equity markets.
Expertise