Executive Series: Reva Medical (RVA) CEO, Regina Groves
---
Executive Series: Reva Medical (RVA) CEO, Regina Groves
In this short video we discuss:
RVA's background as a medical device company and the development of proprietary technology that is being marketed as an alternative to metal stents, to treat coronary artery disease. These 'scaffolds' provide restoration of blood flow, support the artery through the healing process, then disappear or "resorb" from the body over a period of time.
The Company's Fantom scaffold which has been designed to offer a balance of thinness and strength, with distinct ease-of-use features including visibility under x-ray, expansion with one continuous inflation, and no procedural time limitations.
RVA's major milestones over the past year, including the launch of its Fantom product in Europe and the results of its clinical trial.
---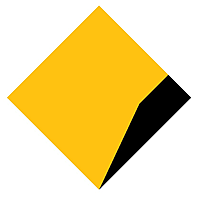 Online Stockbroker
Online Stockbroker
CommSec is Australia's leading online broker. CommSec has been committed to providing the best in online trading since 1995. CommSec helps make informed investment decisions with comprehensive market research, free live pricing and powerful...
Expertise
No areas of expertise