Factory of the World to Silicon Valley of the East
---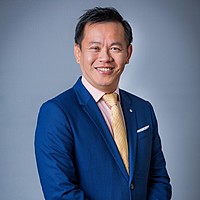 Eng-Teck Tan
Nikko Asset Management
China might seem like an unlikely candidate for innovation as it is traditionally better known for contract or original equipment manufacturing. However, with its natural advantage of a vast talent pool, financing and market access, China has most of the ingredients needed to transform into the "Silicon Valley of the East".
In this report, we explore five important factors which we believe are key for any country to successfully cultivate innovation. 
In a bid to muscle into the China market in 2014, United States-based ride-hailing firm Uber spent more than USD 1bn a year to attract Chinese passengers and drivers with generous bonuses. The Chinese incumbent Didi Chuxing (滴滴出行) was not about to surrender any inch of its home turf, itself reportedly bleeding 40 million yuan (USD 5.8m) a day at the height of the subsidy war. Didi was already dominant in China in that battle with more than 70 per cent market share before it delivered a stab right into its rival's belly – taking a USD 100m stake in Uber's smaller US rival Lyft in September 2015. The move put a squeeze on Uber's core business unit. Uber's relentless advance was halted. It called a truce in August 2016, selling its China unit to Didi for USD 1bn in cash, along with an 18 per cent ownership stake in the combined entity, which is valued at USD 35bn.
As Didi co-founder and angel investor Wang Gang put it, Uber was like an octopus where China was just one of its tentacles. Simply lashing out at that was useless, which was why it made a tit-for-tat move to cut into Uber's core US unit, drawing blood.
Evidently skilled in the art of war, the team at Didi, including its 34-year-old founder Cheng Wei and company president Jean Liu, an ex-Goldman Sachs managing director and daughter of Lenovo founder Liu Chuanzhi, one of the godfathers in China's technology sector, had in just five years built up the firm into a global force to be reckoned with. 
Didi Chuxing exemplifies a new generation of innovation and entrepreneurs in China with the financial muscles and global know-how to make their mark on the international arena. While China's first phase of innovation was concentrated in the manufacturing, logistics and supply chain management, its more recent advancements were concentrated in technology and healthcare. We believe that this next wave will broaden to biotechnology, artificial intelligence, security and robotics, with its move up the value chain taking place in 10-30 years – at a break-neck speed compared to the 60-70 years it took the US. Disruption will be the name of the game as future breakthroughs focus on improving efficiencies and throughput in existing industries.
1. Huge domestic market to fund cash burn in overseas forays
China might seem like an unlikely candidate for innovation. After all, the world's most populous nation, is more traditionally known to churn out cheap knock-offs that line the shelves of hypermarkets around the world. However, with its natural advantage of a vast talent pool, financing and market access, China has most of the ingredients needed for success. 
The first factor for successfully cultivating innovation is access to a huge domestic market. Japan and the US have proven this concept with its sizeable domestic reach. In the case of Korea and Taiwan, while many of its enterprises are extremely creative, they lack a large enough domestic market to incubate and grow into massive multinational companies. Taiwan smartphone maker HTC's global expansion has been sub-par, while most mid-sized Korean firms have also had middling success, with the exception of the large chaebols such as Samsung and Hyundai.
China, on the other hand, is at the forefront with its huge and deep market where a massive 330 million middle class population is willing and eager to embrace new ideas and technologies.
China also has the advantage of leapfrogging technology, as seen when the country moved directly to using mobile phones and skipped pagers. This advantage enables it to decisively adopt new technologies with no legacy issues. Hence the speed of adoption is rapid with 731 million Chinese having access to the internet at 53 per cent penetration and 95 per cent of internet users accessing mobile internet.
Chart 1: Growth of consumption and e-commerce in China
By 2020, Chinese consumption will have grown by $2.3tr, even if GDP growth slows to 5.5%
Source: Economist Intelligence Unit, BCG analysis
E-commerce will account for 42% of all growth in Chinese consumption over the next 5 years
Source: iResearch, BCG analysts. Any prediction, projection or forecast on markets is not necessarily indicative of the future or likely performance.
2. Government support incubating success
The poster boys of innovation in the US today are privately-run behemoths such as Amazon, Google and Facebook, but many of the biggest technological advancements in recent years have been funded initially by the government. The ubiquitous internet and global positioning system (GPS) for example were both publicly-funded with the latter developed as a US military technology for space-based radio-navigation system. These inventions were then further developed for other commercial applications at substantial cost efficiencies. The US has reached a stage now where innovation is a 'grassroots' initiative led by private companies able to plug into an established eco-system.
China is now taking a similar path with its Made in China 2025 programme having attracted billions of dollars in research. Its "Thousand Talents (千人计划 Qianren Jihua)" programme is trawling the world to entice world-class researchers to settle in China while many "sea turtles" or "海归 (hai gui)" – well-educated Chinese who had earlier left the country for better job opportunities – are now returning as prospects at home improve. To date, 115 research institutes, universities, industrial parks and companies have been identified, 77 per cent of which are found in nine provinces within China. Government support has enabled Chinese companies such as Huawei to develop into the world's third-largest smartphone maker. 
3. Good ideas are a necessary ingredient
Spending on research and development (R&D) is crucial and China has spared no efforts as President Xi Jinping seeks to turn the nation into an Innovative Economy.
Success begets success and now China has reached a critical mass in R&D spending with clusters quickly forming around existing and future hubs. In fact,
China now tops worldwide filings for patents, trademarks and designs, with new applications exceeding the combined total of the US, Japan, Korea and the European Patent Office in 2016.
This perhaps foreshadows the rise of a new technology superpower.
Chart 2: Proportion of global patent filings in 2016
Just five IP offices account for more than four-fifths of all patent filings 
Source: World Intellectual Property Organization, 2016
The innovators go beyond the usual capital and financial cities of Beijing and Shanghai. In fact six Chinese cities filed more patents per 10,000 residents than Silicon Valley in 2015. These cities are becoming self-sustaining and spreading.
Chart 3: Patents filed within China's top 10 cities by GDP
Source: National Bureau of Statistics, 2016
4. Sterling management and staff
The Chinese government's courtship of returning talents has borne some fruit with many "hai guis" returning to start or head Chinese companies. Take the case of drone maker Dajiang Innovative Technology, better known as DJI, whose founder Frank Wang Tao returned to Shenzhen in 2006 from building prototypes of flight controllers out of his dorm room at the Hong Kong University of Science and Technology. The company's quest for robot dominance in the sky has seen DJI drones now taking an estimated 80 to 85 per cent of the consumer drones market share.
5. Rich pickings with easy access to funding
One of the key features contributing to the US market's success is its developed capital market where start-ups can easily raise funds. In the 1990s and 2000s, China relied heavily on foreign direct investment to fuel its growth. Now the situation has all but reversed with funds from China flowing overseas as newly affluent locals hunt for overseas opportunities. Foreign private equity are also now knocking on China's doors, eager to fund any decent idea unlike in the past when start-ups notoriously had to sweat it out to raise capital.
With the successful USD 25bn initial public offering of Alibaba creating thousands of overnight millionaires and companies such as Tencent awarding HKD 2.6bn in stocks to award and motivate employees, Chinese companies now have the financial cache to attract and retain top talent to work in cosy offices and not just on dour manufacturing floors.
Successful companies are based across all the major cities in China with notable examples being search engine Baidu, smartphone maker Xiaomi and PC maker Lenovo in Beijing; electric car maker BYD, drone maker DJI and social media company Tencent in Shenzhen while Hangzhou houses Alibaba, automaker Geely and beverage maker Wahaha. The vibrant capital market has afforded these Chinese companies the financial muscles to grow into world-class names.
All the pieces in place
In weighing China against the innovation models of Silicon Valley and Boston, we find that the country, with its vast talent pool, financing and market access, has all the pieces in place. It has a natural advantage, chief of which being its large domestic market which affords companies their cash cow to fund overseas forays. Furthermore, China's middle class consumers are more receptive to new trends and technologies.
While in the past, the well-trodden path of bright young Chinese with good research ideas would be to apply for a scholarship at a US or European university due to the lack of funding domestically, now things have changed. The scholars of today have less impetus to venture overseas to further their research or develop their ideas as the Chinese government is pumping millions into its universities, equipping them to rival the hallowed institutions of the world, including those in Cambridge Massachusetts.
Although China at first glance seems to be an unlikely candidate, having been more traditionally seen as the factory of the world, we believe that the country is able to vault ahead and transform into the Silicon Valley of the East. While not an epic battle on the scale of the classic tale of The Three Kingdoms, we believe that in this modern-day swordplay,
China has the necessary skills and weaponry to fend off competitors and would likely emerge victorious in the race to become the next innovation hub.
Further insights 
If you would like to read more about how the team at Nikko Asset Management are capitalising on opportunities in Asia, please visit our blog. 
Written by Eng-Teck Tan and Amanda Lai
---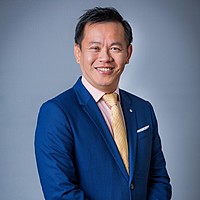 Senior Portfolio Manager, Asian Equities
Nikko Asset Management
Eng-Teck specialises in Asian equities and has extensive knowledge of Asian markets and economies, particularly North Asia and China, and the technology and real estate sectors.
Expertise