Finding Gold Becoming Increasingly Problematic
---
Over recent weeks we've highlighted the reasons why gold can thrive under a Trump presidency – and defy experts forecasting a plunge to below $1,000/oz. Firstly, an appreciating US dollar is lousy for US exports as it makes them more expensive, with nations disinclined to buy US exports when the US dollar is surging and their own currencies are weakening. Markets are also failing to take into account the impact of rising interest rates on the US economy in terms of servicing its $20 trillion worth of debt. There are also other important industry-related factors that are extremely positive from a gold price perspective. These influences are best captured in a series of gold industry-related graphics that have been assembled courtesy of Bloomberg. In general, gold producers are finding it increasingly difficult to find gold. As the graphic clearly shows, even though gold producers' exploration budgets surged more than 10-fold to $6 billion annually during the decade to 2012, new discoveries are in decline. The amount of gold discovered during 2016 was down 85% compared with 2006.
---

Follow Gavin Wendt's wires
---
---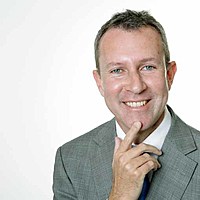 Founding Director
MineLife
Gavin has been a senior resources analyst following the mining and energy sectors for the past 25 years, working with Intersuisse and Fat Prophets. He is also the Executive Director, Mining & Metals with Independent Investment Research (IIR).
Expertise