Finding the next generation of tech unicorns
---
Spotting the next diamond in the rough is every investor's dream. After all, a start-up with blue sky opportunity and the prospects of year-on-year growth would be enough to capture anyone's attention.

What's more, amid a market where technology is increasingly being recognised as fundamental to the new-age economy, the competition to be recognised is pushing more and more companies to innovate.
Often referred to as unicorns, start-up companies that pass US$1bn valuations have enjoyed a long history of success.
Consider Alphabet (GOOGL) and Facebook (FB) as two of the highest-profile unicorns to list on the NASDAQ. It's no wonder every other tech company wants to follow in their footsteps.
Finding the next unicorn is no easy task. Even then, gaining access to invest in one of these opportunities is even more difficult.
Nonetheless, being able to identify these companies is a vital aspect of foreseeing the trends that are likely to not only propel these stocks to sky-high valuations, but set the tone for other themes and companies to follow suit.
We've identified three companies that we believe have great future potential to become the next tech unicorns.
Capsule
Equity Raised: US$270m
Estimated 2019 revenue: US$100m
Lead investors: TCV, Glade Brook Capital, M13, G Squared, Thrive Capital
--
Capsule, a digital pharmacy business, allows consumers to order and schedule free delivery of prescription medicine within two hours via its digital app or text messaging.
Its software also provides customers with information on prescription medicines, refills and alternate drugs, as well as access to speak with a pharmacist via text, call or secure chat.
The business has sought to tap into the online pharmacy theme, where competitors are all vying for as much as US$333bn in prescription drug expenditure.
While Capsule's operations have been limited to New York City thus far, the company has seen significant growth in its home market. Its customer base consists of 60,000 customers. Now, however, Capsule has its eyes set further afield.
Capsule raised US$200m in September last year, hoping to expand into other cities over the coming 18 to 36 months. Flush with cash, the start-up is currently navigating the pharmacy license landscape.
The impact of COVID-19 has all but raised the urgency for the company's expansion plans, with more and more consumers now seeking out digital methods of fulfilling their prescriptions.
Capsule emerges as a competitor to the likes of CVS Health, Walgreens and Amazon's PillPack. The latter was acquired in 2018 for US$753m, at the same time Capsule was valued at just US$110m.
Since then, however, the company's growth suggests that a unicorn valuation isn't out of the question for this fast-growing tech disruptor. Meanwhile, start-ups hold only a small sliver of the industry's market share, providing immense upside.
Gong
Equity Raised: US$133m
Estimated 2019 revenue: US$30m
Lead investors: Battery Ventures, Norwest Venture Partners, Sequoia, Shlomo Kramer, Wing Venture Capital, NextWorld Capital, Cisco Investments
--
Launched in 2015, Israeli start-up Gong is a cloud-based conversation intelligence software designed to optimise sales conversions. It relies on AI to record, transcribe and analyse sales conversations – including emails, calls and video – making it easier for sales teams to convert opportunities into revenue.
Gong captures all customer interaction data and harnesses its AI to understand said interactions. Using this data, the technology then develops actionable insights for sales teams to implement in order to improve business performance. For example, Gong may alert sales staff about which customers are likely to be more receptive to 'bundling' or an upgrade.
The start-up recorded five-fold revenue growth in 2018 and over three-fold growth in 2019. It serves as many as 700 companies, having pushed its software to more than 45,000 sales professionals, including those from GE, Hubspot and LinkedIn. The company sells subscriptions to generate revenue, thus providing it with 'sticky', recurring income.
In a Series C round led by Sequoia Capital in December last year, Gong raised US$65m. The funds have been earmarked for further research, engineering and development of its core product, while also equipping its go-to-market teams.
With the importance that customer relationship management (CRM) systems hold today, revenue intelligence software is potentially the next area we see future upside. The utilisation of AI provides a vast opportunity to help close gaps in sales pipelines for companies from a wide range of industries.
Algolia
Equity Raised: US$184m
Estimated 2019 revenue: US$50m
Lead investors: Accel, Alven, SaaStr Fund, Salesforce Ventures
--
Touted as the next Google, Algolia is a search-as-a-service provider for websites and apps. It is vying for market share in the enterprise search industry, which is estimated to reach a value of US$8.9bn by 2024.
Whereas Google holds a commanding position over the rest of the market in terms of capturing inbound traffic to a website, Algolia is focused on helping web users navigate business web sites through its search engine tool.
Having accumulated over 9,000 clients since its formation in Paris in 2012, including companies such as Slack, Discovery and Twitch, the start-up's progress has been impressive to date.
In 2018, its customer count grew by 38% in just the first nine months of the year. It also hosts approximately 1.2 trillion searches per year, which is equivalent to one-sixth of internet users.
Algolia raised US$110m in September 2019. The funds are anticipated to help the company drive its growth in other regions of the world. It is targeting US$100m in annual recurring revenue, with the company having passed the mid-point of its target across the last 12 months.
Even in the midst of today's largely online-driven economy, Algolia has seen an uptick in demand throughout COVID-19. Search volumes are 15% higher than peak usage during Black Friday sales.
All the while, the start-up doesn't see Google as a competitor. Instead, it is looking to convert many of the websites that build their own search functionality, while the company's nearest peer, Elastic, is valued in excess of US$7bn.
With the prospect of expanding its services towards automatically personalised websites offering search-based analytics, Algolia is looking to tap into huge growth channels. So far, the early progress is encouraging.
Don't forget to like our posts and subscribe so you don't miss a beat!
To read our full report, click here. 

Get investment ideas from industry insiders
Liked this wire? Hit the follow button below to get notified every time I post a wire. Not a Livewire Member? Sign up for free today to get inside access to investment ideas and strategies from Australia's leading investors.
---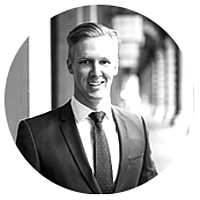 Managing Partner
Kauri Asset Management
With over 15 years of experience within the financial services industry, Mike possesses an outstanding acumen and extensive insight when it comes to global equity markets and a range of financial services products.
Expertise