Fitbit – Fitness Fad or Long Term Investment Trend?
---
In the last few years, we have seen activity trackers become very popular. Activity trackers are wearable devices that track your daily steps, calories burned and distances travelled. More advanced products will even track your sleep quality, heart rate and GPS-based information (e.g. exercise speed, distance, routes). This data is stored wirelessly via the device or a mobile app allowing users to track and improve their health and fitness levels over time. As opposed to a fitness fad, we believe activity trackers are a serious long term investment trend. Find out why at this (VIEW LINK)
---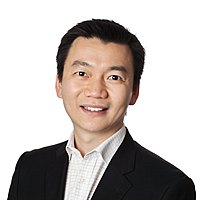 Kent Kwan is a co-founder of AtlasTrend. He was formerly a Chief Investment Officer of an ASX listed company and prior to that was an international equities fund manager with JPMorgan.
Expertise