Five high conviction stocks in December
---
Volatility has returned with vigour over the past two months, with the ASX200 posting its third straight negative month in November. While we don't subscribe to the view that equity markets are heading into a deep bear market, macro events will determine market direction in coming weeks. With global growth moderating, investors could become more sensitive towards weaker economic data, exacerbating volatility. 
The Year ahead
For major central banks, 2019 may be the year when the great monetary experiment, quantitative easing (QE), enters a new phase in which QE is gradually unwound. Equity markets have already had a good taste of how disruptive this process can be with three >5% corrections in the S&P/ASX 200 Index this year.
While stock valuations have reverted toward their long-run average we remind investors that volatility will remain a permanent fixture in the year ahead. The increased volatility in the market as a result of rising macro uncertainty and tighter financial conditions argues for a greater focus on portfolio resilience. 
Five high conviction stocks in December
Our high conviction stocks are those that we think offer the highest risk-adjusted returns over a 12-month timeframe, supported by a higher-than-average level of confidence. They are typically our preferred sector exposures.
Here are our five high conviction ASX100 stock picks this month:
Cleanaway Waste Managment (CWY)
CWY is a provider of waste management services in Australia, with operations in both solid and liquid waste.
Key reasons to buy Cleanaway
New management has worked to improve the cost base, capital intensity, revenue generation and balance sheet over recent years.
Going forward we expect relatively defensive and solid earnings growth driven by organic sources, announced major contract wins and the acquisition of Toxfree (including cost-out synergies)
With the growing importance of sustainability in household, business and government decision-making, we expect waste management to become an increasingly valuable sector where CWY is the Australian leader.
OZ Minerals (OZL)
OZ Minerals is a copper-focused international company based in South Australia.
Key reasons to buy OZ Minerals
OZL enjoys robust cashflows from an established production base in copper, which has among the best outlooks in the commodities suite, driven by electrification of the developing world. OZL's balance sheet and cost structure provide good downside protection.
We think OZL's counter-cyclical growth strategy will be rewarded as the Carrapateena development project is gradually de-risked in the coming 1-2 years, and can justify valuations closer to $12.50 per share upon successful commissioning.
We think that recent share price weakness has been driven by macro-economic uncertainties, which we think can pass in time.
ResMed (RMD)
RMD is a global company involved in the development and manufacturing of medical products for the treatment and management of respiratory disorders, with a focus on sleep-disordered breathing. RMD sells a range of products in approximately 100 countries worldwide.
Key reasons to buy ResMed
In our view the company remains well positioned with continued growth across masks and devices, a solid pipeline of new products and an expanding digital platform helping to drive resupply, low setup costs and improve adherence rates.
1Q results were above expectations, driven by the fifth straight quarter of double digit sales growth, an expanding product range, stable gross margins and strength in the company's leading connected-care offerings.
RMD targets a very large potential market opportunity. The National Heart Blood and Lung Institute estimates that 12 million Americans suffer from sleep apnoea. According to RMD, fewer than 4 million are diagnosed or treated each year.
Reliance Worldwide (RWC)
RWC is the world's largest manufacturer of push to connect (PTC) plumbing fittings and specialist water control valves.
Key reasons to buy Reliance Worldwide
RWC hold the #1 market position in a number of product categories and is the clear market leader in the US with 80% market share (on a volume basis) in the residential PTC fittings category.
It has a stable earnings growth profile focused on the less cyclical residential R&R sector with operations in North America, Asia-Pacific and Europe.
PTC fittings penetration in the US is >10%. Given its strong value proposition we believe there is still a lot of potential for further penetration of the category over the long term.
Westpac Bank (WBC)
Westpac is Australia's oldest banking and financial services group, with operations throughout Australia and New Zealand.
Key reasons to buy Westpac
WBC has a relatively low risk profile in terms of loan book positioning and low reliance on treasury and markets income.
The bank stands to benefit most from re-pricing of investor home loans.
We expect WBC to comfortably meet APRA's 'unquestionably strong' capital benchmark through undiscounted dividend reinvestment plans.
--
Contributed by Andrew Tang from the Morgans blog 
---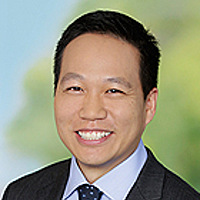 Analyst - Equity Strategy
Morgans Financial
Andrew is a member of the Morgans Investment Committee, and is responsible for equity strategy bulletins, high conviction stocks, model portfolios and other products focusing on key areas such as reporting season, factor analysis and short interest.
Expertise