Four lessons for retailers who want to survive
---
The increasing challenges faced by our retailers are well documented.  But from adversity can come opportunity, provided a business is prepared to innovate.  And from the US comes the story of a retailer that did innovate, and has done more than just survive – it has thrived.
The Australian retail problem
For decades, Aussie retailers were a protected species, with new concepts home-grown, and high margins extracted from a resentful consumer who knew much cheaper prices were a Qantas flight away.
But after the advent of the internet, and perhaps more importantly, Louis Vuitton's decision to launch in Australia under Philip Corne, which led to an armada of international brands making the journey, retailing became a lot tougher and operators needed to be a lot smarter.
In Australia, the demolition and subsequent renovation of 'the house of retail' has some way to go, but operators can learn a great deal from those who are both flailing and prospering in the United States.
One big American that thrived
One company, whose share price is now hitting five year highs, is an American big-box consumer electronics retailer headquartered in Richfield, Minnesota called Best Buy (NYSE: BBY). Yes electronics? The same goods that JB Hi-Fi (ASX: JBH) sells. The only difference is that JBH's share price has fallen 23 per cent from its highs.
Best Buy wasn't always on a tear. Like many retailers, the growth in internet penetration increased the incidence of 'showrooming' – where consumers visit a store only to touch and feel the item they ultimately buy online – producing declining sales and profits. In the case of rival RadioShack the experience saw it seek Chapter 11 bankruptcy protection.
By June 2014, Best Buy's sales had been declining for ten quarters, or almost four years, and in 2012 the share price had fallen to under US$12 from $58 in 2006. Many analysts deemed turning around Best Buy nearly impossible.
But Best Buy has indeed turned around. Its share price has jumped more than four-fold, to US$55 today, and Best Buy is considered a poster-child among U.S. retailers – growing despite the ever-present Amazon.
What did Best Buy do that Aussie retailers should note?
Step one was to match any rival's price – and yes that included Amazon. According to the CEO Hubert Joly, "we had no choice, we had to take price off the table and match online prices", so that in-store shoppers were saved the 'inconvenience' of shopping around and waiting for an item to ship. So there's merit in the idea of bricks and mortar providing convenience to rival online.  But of course the stores need to have the item in stock!
Best Buy's next step may be of particular interest to JB Hi-Fi.  The DVD and CD offerings that were once Best Buy's hallmark were cleaned out. In their place Best Buy embraced 'showrooming' and mimicked Apple's store concept allowing consumers to experience a product by invited electronics vendors such as Samsung and Microsoft to establish 'concessions' or stores-within-a-store. With over 1400 Best Buy stores in the US, Samsung could take immediate advantage of the penetration opportunity that otherwise would have taken years to build.
Then Best Buy improved its delivery times, expanded its network of distribution centres and improved its website and app, giving customers the choice of delivery or click-and-collect.
Finally, Best Buy realised that the increasing sophistication of electronics and in-home connectivity means that consumers need help installing their home-security systems, TVs, computers, and NEST thermostats.  So the company is training its staff and has launched a free in-home advisory and installation service. Of course, telcos and cable TV operators have been outsourcing this service for years.
Understandably, having a professionally-trained expert consultation means the consumer not only has confidence to buy but also increases their basket size with cabling and global remote controls often automatically added under instruction from the trusted staff.
It is true that retailing is undergoing rapid change and many retailers that exist today will not be around in a few years' time. Even department stores are finding the screws tightening further with rumours that David Jones's cosmetics life-for-likes recently went backwards.
Enter: Amazon
Amazon's entry is an inevitable consequence of an older model failing to meet customer expectations. In Australia, the company's launch will be accompanied by great fanfare and plenty of free advertising (like this mention right here) but its arrival does not have to mean the end. Take a look at Princess Polly, Show and Spell Designs to see how new models are changing the landscape and winning.
Some experts with whom I have spoken believe that Amazon will mostly hurt Ebay, the online apparel retailer – The Iconic, as well as Myer, David Jones, big box retail generally, including K-Mart and Big W, and anyone who is selling 'stuff' on price and range rather than a valued brand. Over time, landlords will also be pressured to reconfigure or reprice their offerings.
Some industry insiders believe Amazon will capture 20-30 per cent of online market share in Australia – and possibly quickly. That's $8 billion of sales, which is double forecasts previously made by analysts in the stock broking community. Rumours are also swirling that Amazon will announce the acceptance of bitcoin as payment.
There is no doubt that retail is changing and fragmenting. It's a case of innovate or die and the best investment opportunities may just come from retailers who can execute on the former.
The Montgomery Global Funds own shares in Amazon
If you would like to read more articles by me, please click here. 
---

Follow Roger Montgomery's wires
---
---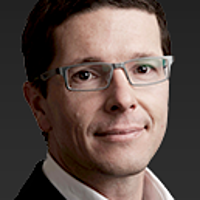 Chief Investment Officer
Montgomery Investment Management
Roger Montgomery founded Montgomery Investment Management, www.montinvest.com in 2010. Roger brings more than two decades of investment, financial market experience and knowledge. Roger also authored the best-selling investment book, Value.able.
Expertise