From classic cars to crazy art: How to turn passion into profit
---
There are those that collect for the joy of it. Fine wines, postcards from far-off places, stamps from all-too-often forgotten eras, playing cards reminiscent of our childhood, sneakers wrapped in plastic, never to be worn. 

Then there are those who meld their love for collecting with their pursuit of profit. And some, unbelievably to many, are making serious bank out of it. 
But why now? Well, research out of Knight Frank shows the index tracking investments in Hermès handbags has returned 108% over the past decade and 17% in 2020. For some perspective, the S&P/ASX200 returned 34% and -2.2%, respectively. 
Meantime, investments in wine and cars boasted similarly brazen returns - with nice bottles of plonk returning 127% over a decade and 13% over the 12 month period, and gas guzzlers returning 193% and 6% over the same periods. The largest returning asset class in the collectibles universe, whiskey, returned 478% over the past decade. Now, I'll drink to that. 
The digital answer to collectibles, non-fungible tokens or NFTs, have similarly gripped the globe. 

In just over a month, a gif of a rainbow pop-tart cat (Nyan Cat) sold for more than US$500,000. Musician Grimes auctioned off 10 pieces of digital art for around US$6 million. Twitter founder and CEO Jack Dorsey sold the platform's first-ever tweet for US$2.9 million. Aussie musician Flume pocketed $66,000 for a 90-second clip of his music. And to top it all off, Christie's sold digital artist Beeple's  "Everydays — The First 5000 Days" for a staggering US$69.3 million.
The long and short of it is alternative assets like these, collectibles, are having somewhat of a moment. So (deep breath), how can you get in on the action?

In this wire, I'll take it to the experts for their thoughts on whether these alternative assets should be considered a bourgeoning asset class of their own, and why now is the time to invest. 
Contributors include:
Nannette Hechler-Fayd'herbe, CIO of international wealth management and global head of economics and research, Credit Suisse
Andrew Shirley, editor of The Wealth Report and head of rural research, Knight Frank
Guillaume Cerutti, CEO, Christie's International (from his session at Credit Suisse's Asian Investment Conference)
Lex Pedersen, co-founder and CEO, CHROME TEMPLE Investments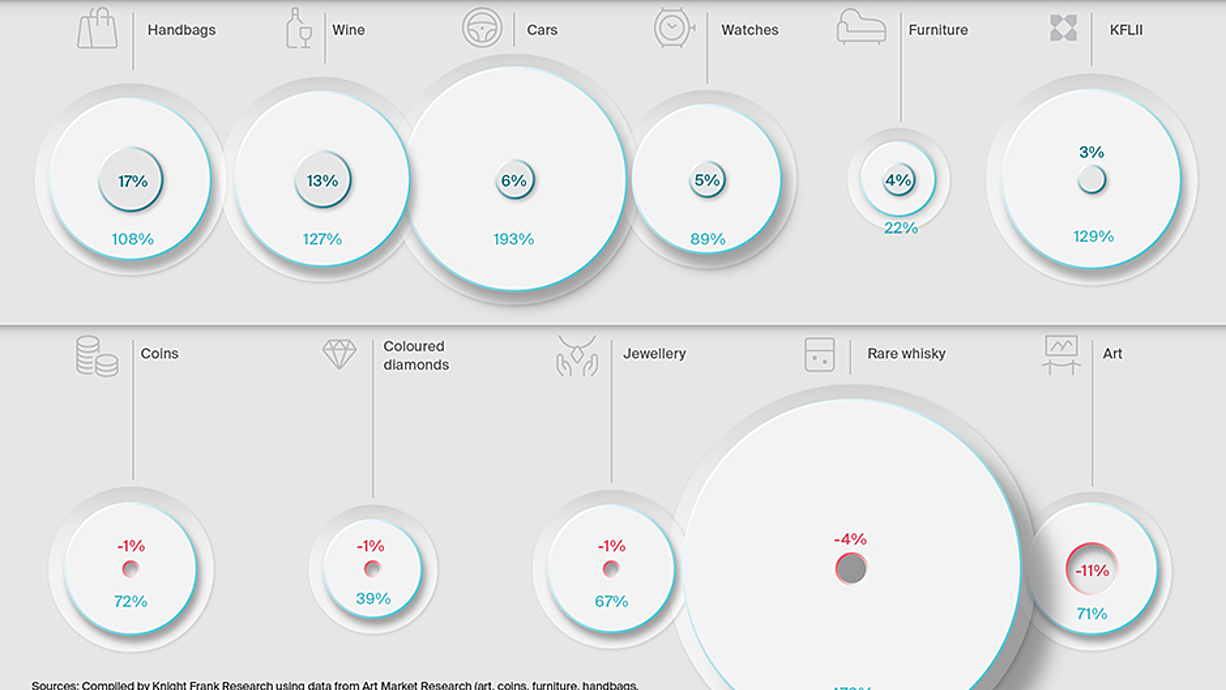 Knight Frank Luxury Investment Index
Data compiled by Knight Frank, which shows the spectacular rise in collectible valuations over the past decade. The research house found that 33% of Australia's ultra-wealthy increased their spending on "tangible investments of passion" during the COVID-19 pandemic. Why not? 
A beginner's guide to collectibles 
The collectibles universe is a big one. However, if it's profit on your mind, assets like fine art, rare artifacts, jewellery, watches, classic cars, rare music instruments, fine wines, whiskey, and luxury bags typically dominate the market. 
These items not only serve as a store of wealth but can also offer investors a key source of diversification; a highly sought-after component of portfolio construction in the current environment, where equity returns are increasingly driven by bond market movements. 
However, unlike other investments - shares, ETFs, bonds, what have you - they also offer collectors the opportunity to explore personal passions for profit, Hechler-Fayd'herbe says.

"A Credit Suisse survey of Ultra High Net Worth Individuals found that 44% of respondents allocate between 2-5% of their wealth in collectibles, 31% allocate more than 5% while only 13% have no exposure to collectibles," she says. 
"At a global level, collectibles are estimated to equate to approximately US$1.2 trillion in total market size."
Meantime, Shirley explains that the idea of collectibles as an investible asset class isn't a new one, having sprung from the ruins left by the Global Financial Crisis.  
"It was around the turn of the last financial crisis when people were looking more closely at tangible assets and alternatives to stocks, that people really started to say: 'Oh, the value of my classic car has actually gone up quite substantially, or my wine cellar is worth a lot more than it used to be. Maybe, these things could be seen as investments," he says. 
"And that's when we started to see a lot more funds starting up around this space." 
One such example of a collectibles fund is Pedersen's CHROME TEMPLE Investments, which allows aficionados to invest some of their nest eggs in classic cars without having to fork out hundreds of thousands to own the car themselves.  
The co-founder of Surfstitch fame has spent the last two years building the business, which boasts Charlie Lanchester, BlackRock Australia managing director, as the fund's chair. 
"In the background, I had always bought and sold cars out of my own passion and my classic car collection was enjoying strong, non-volatile results," Pedersen explained. 
"My e-commerce business, on the other hand, went through iterations of capital raising, exposures to private equity, pre-IPO, IPO, and buying and selling of brands. And throughout that journey, it baffled me how uncorrelated influences could drive volatility in valuation and share price. 
"So while business was a yo-yo rollercoaster and very hard to pick, these cars were rock solid."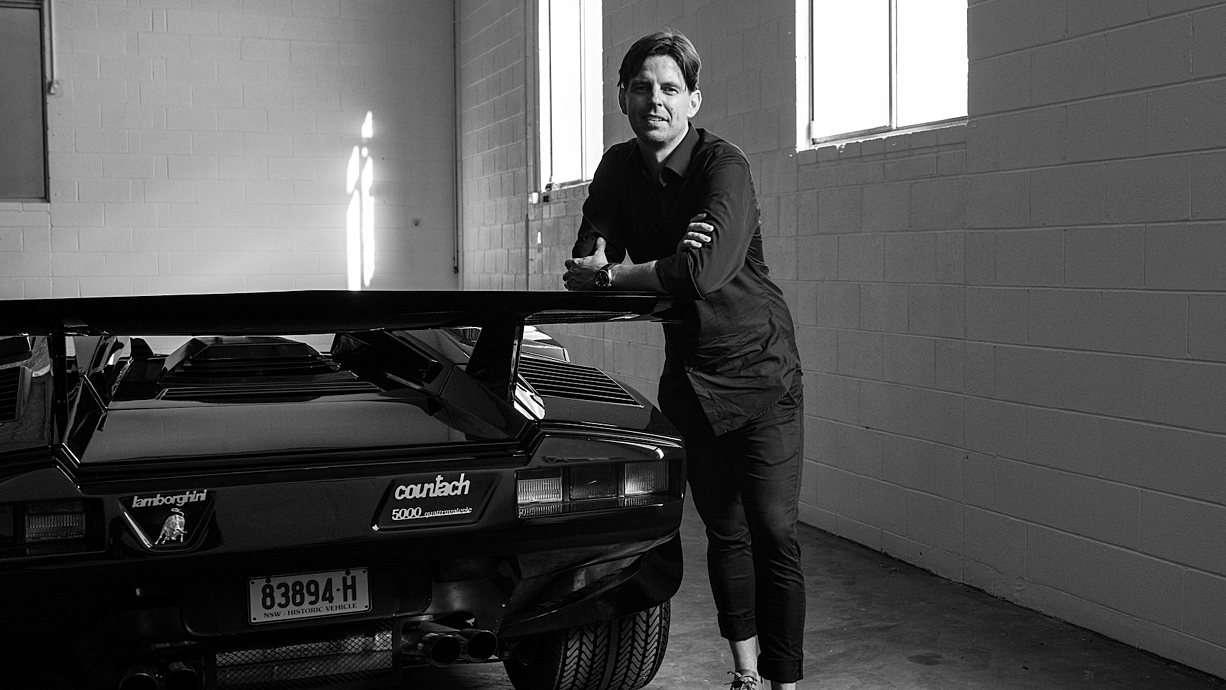 Source: CHROME TEMPLE Investments' Lex Pedersen with a Lamborghini Countach 5000
Shirley believes funds like Pedersen's make investing in collectibles slightly more democratic - spreading the possibility of profit to those who may not have been able to afford to invest in a multi-million dollar sports car or a rare Rothko themselves. 
"The funds offer people the opportunity to buy shares of these Ferraris, for example, so you can invest in them through much smaller investments," Shirley says. 
"I call them investments of passion. However, if you are not able to drive your classic car, or drink your whiskey or your wine, or sling your handbag on your arm, it just becomes a normal investment, like owning stocks that you never actually get to enjoy." 
This is the benefit of owning these assets outright - you actually get to enjoy them. 
"At least if you've got a painting hanging on the wall and it goes down in value, you can still enjoy it, or you can still drive your classic car - that is the beauty of these things," Shirley says. 


"You have all the joy of ownership. And if they go up in value, that's great."
What exactly are NFTs? 
While driving your classic car along NSW's eastern coast sure is swell, as is sipping down a glass of vintage in front of your fireplace, the "big opportunity" on everyone's lips is NFTs, Shirley says. 
NFTs "allow you to invest in slices of an asset held on the blockchain," he explains, providing investors with tokens that have a unique, encoded location on the decentralised digital ledger. 
"It could be a work of art, a video clip, it could be the right to see a pop concert, people are even encoding their tweets on the blockchain now to sell them," Shirley says. 
"On the blockchain, you get a numerical locator - and that's impossible for anyone to replicate or steal. So it creates a unique identifier. Investors feel that adds some value to it, and people are selling them for a lot of money."
It comes at a time where collectibles are increasingly being sold online rather than in the flesh, with strong levels of demand driving up prices. 
Christie's Cerutti notes that prior to the pandemic, the average price point for transactions online was US$7,000. 
"Last year we jumped from US$7,000 to US$20,000 on average," he says. 
Then, in March, the auction house sold a jpeg collage of 5,000 futuristic images for more than $69 million.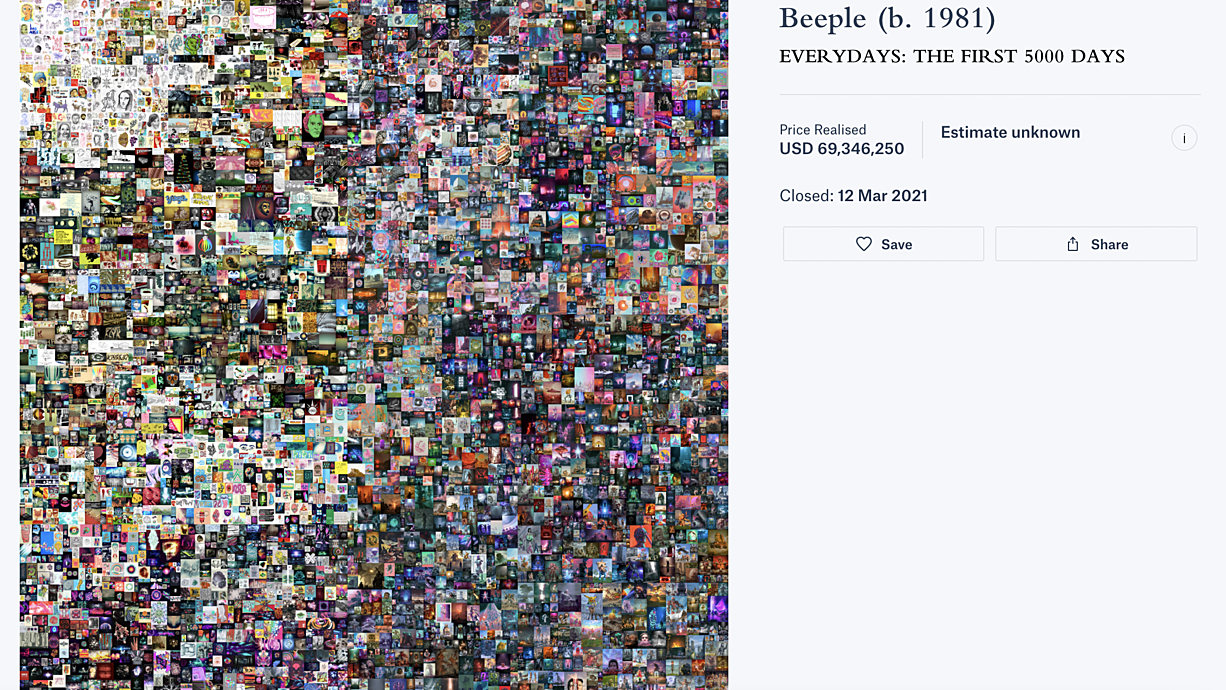 Source: Chrstie's. Beeple's 'EVERYDAYS: THE FIRST 5000 DAYS'
Yes, but is it art? People seem to think so. Its buyer Vignesh Sundaresan is the CEO of a Singapore-based consulting firm (Portkey Technologies) and is also the co-founder of a bitcoin ATM provider called Bitaccess.
Cerutti believes the sale of this NFT, a work by artist Michael Winkelmann (also known as Beeple), has been the "most fascinating thing to happen in the art world in the past 10 or 15 years".
The only other work to stir up this much media attention was the sale of Leonardo Da Vinci's 'Salvator Mundi' four years ago, he says, which sold for a whopping US$450,312,500 - making it the world's most expensive work of art sold at auction.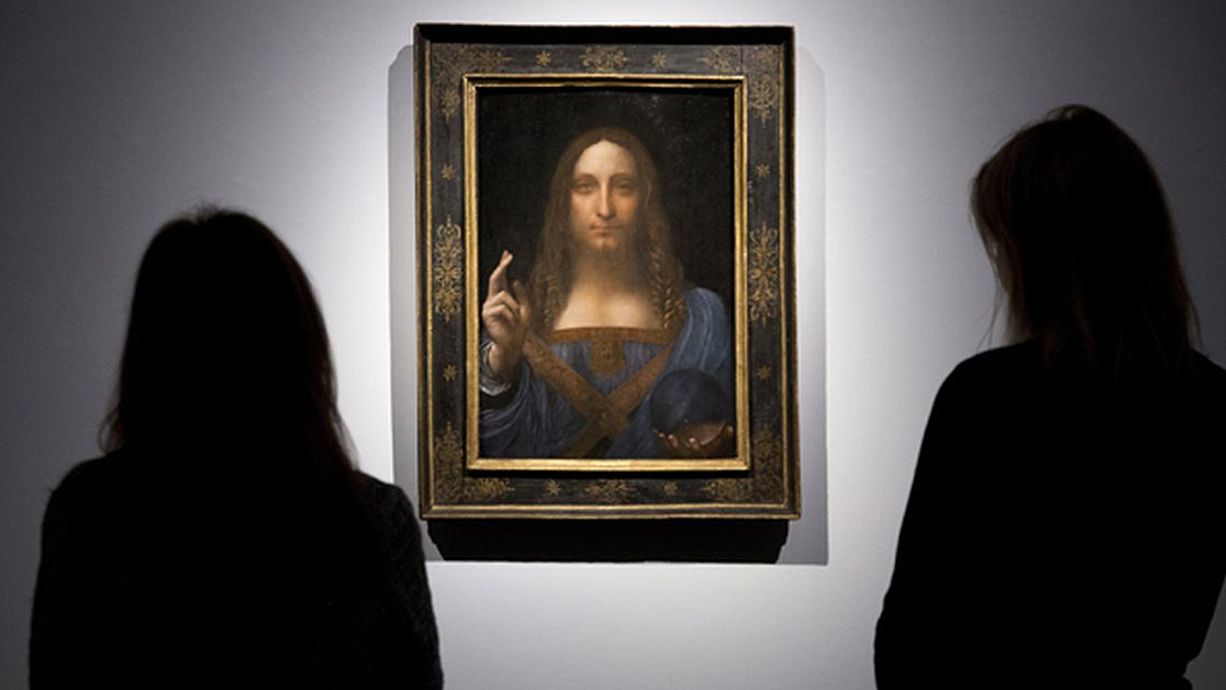 Leonardo Da Vinci's Salvator Mundi. Source: 9news
Da Vinci's work above was purchased from Christie's by Saudi Prince Prince Badr bin Abdullah for the Louvre Abu Dhabi. The work was never unveiled. Since the auction, stories have emerged questioning the painting's provenance, with Oxford academic Matthew Landrus claiming that the work was completed by Da Vinci's imitator, Bernardino Luini. The current location of the painting is unknown. 
Shirley believes the recent demand and/or mania surrounding NFTs is similar to some of the behaviour we have seen in the stock market over the past 12 months, for example, retail investors helping to drive Tesla's share price to the moon.
"The fundamentals are not there to value the share price of Tesla at that level; he is just not selling enough cars for enough money to make it worth that," Shirley explains. 
"But people are betting on the future. And there's this fear of missing out, that if you don't buy your Tesla shares now they're going to be too expensive to buy in the future. It's the same with Bitcoin, it's very speculative, but people are banking on the fact that one day it's going to be the currency of the future."
It's the same with NFTs, he says, noting that even if a small class of investors believe in these asset classes they can have some sort of fundamental value.
"As long as the sentiment is there, it can be seen as an investment. But if for whatever reason that sentiment or confidence disappears, then you're holding an asset that might not be worth very much in the future. We just don't know what's going to happen. I wouldn't like to speculate one way or another what these NFTs will be worth in 10 years time."
Is that item collecting dust in the cupboard worth a tidy sum? 
The short answer: probably not. For a collectible to turn a profit, Shirley explains that provenance, rarity and brand association are key. 
Provenance, in particular, attracts traditional collectors, with an item's heritage adding value to the asset. 
"There was a Rolex Daytona that had been owned by Paul Newman that sold for nearly US$5.5 million dollars and the watch was also engraved at the back. So that provenance of owning something that someone notable owned can add a lot of value," Shirley says.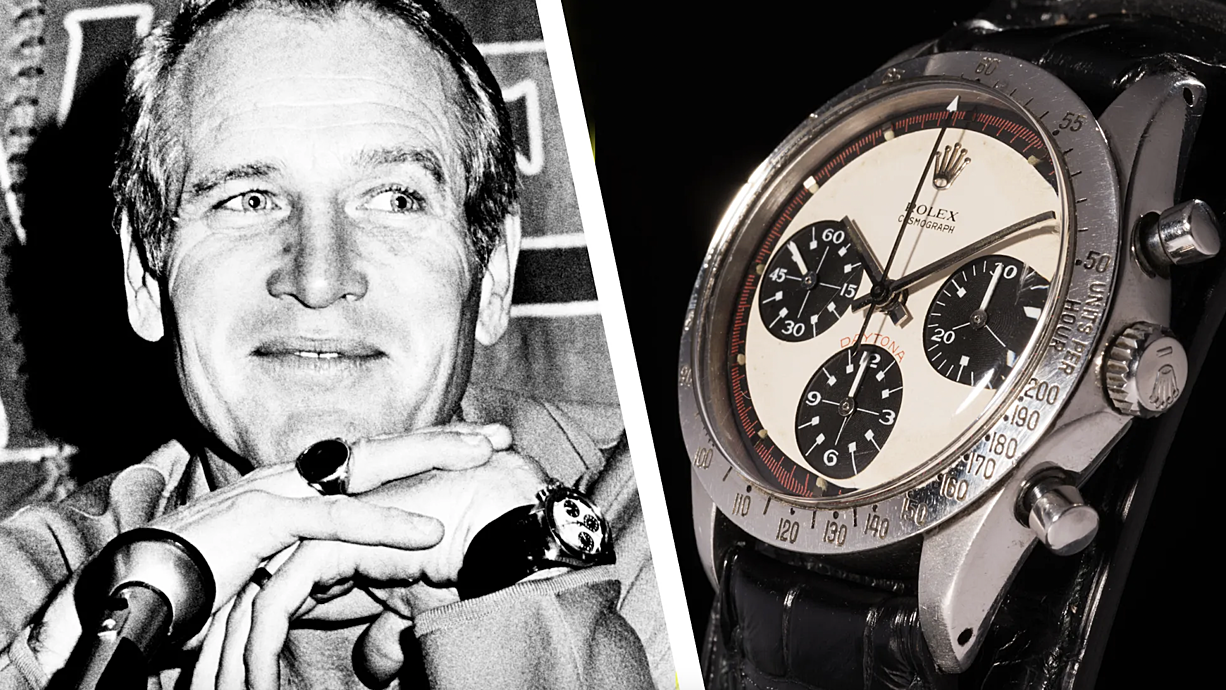 Source: GQ. Paul Newman and his Rolex Daytona
In a similar vein, brand association can also add value. For example, Ferrari collectible cars can demand a premium because of their sporting association, while Macallan whiskey is also popular thanks to its strong heritage.  
However, "sometimes, when things become fashionable, it can supersede these factors," Shirley says. 
"There was a point in time when the Chinese were buying huge amounts of vintages of Bordeaux wine from well-known chateaus, like Lafite. And it became trendy because they were new investors in the market and they didn't really know that much about wine, and so bought the brands they were aware of." 
Off the back of this, investors started buying up wine, knowing that they could sell it on to Chinese buyers for a profit, he explained. 
"When they stopped buying the wine, the bubble burst, and a lot of people were left with stocks of vastly overvalued Bordeaux," Shirley says. 
"So you have to be careful because the market can be driven by sentiment. And if you are buying at the wrong time or trying to sell at the wrong time and sentiment shifts, you could be stuck."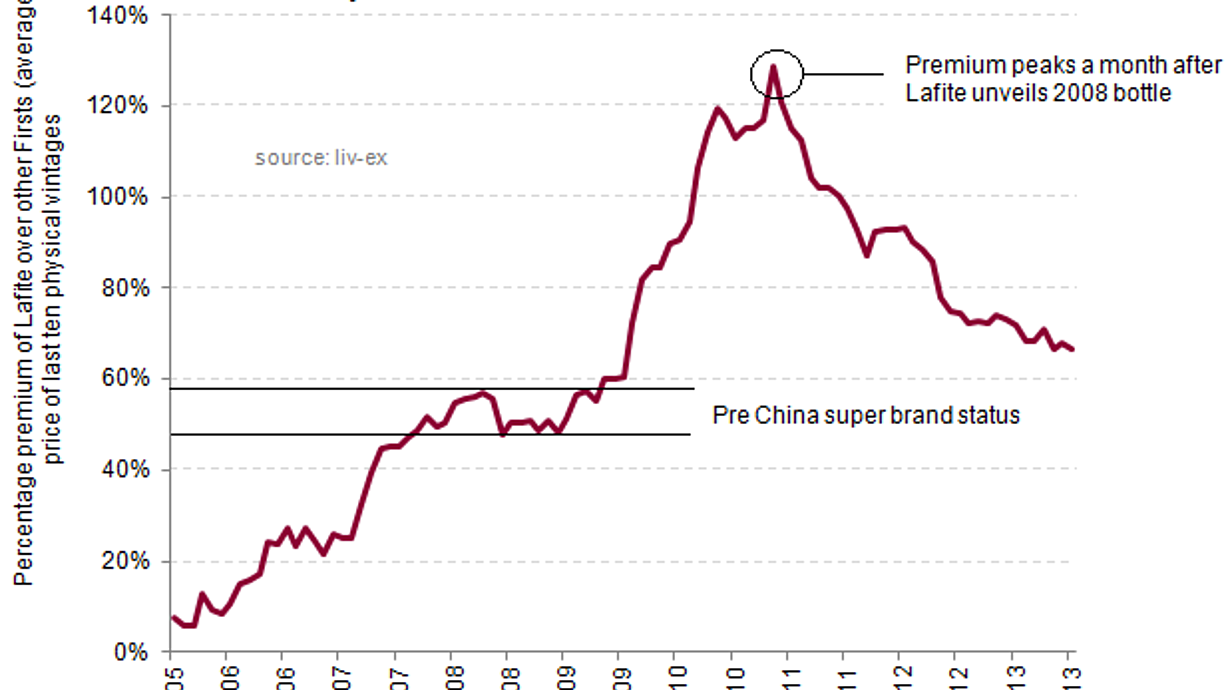 Source: LIV-EX (a fine wine price database)
At a Sotheby's auction in Hong Kong in October 2010, three bottles of 1869 vintage Lafite sourced from Château Lafite-Rothschild sold for a record $HK1.8 million each (around $253,000 at the time). 

Are valuations volatile? 

Hechler-Fayd'herbe notes that like other asset classes, collectibles can also experience volatility depending on the item. 
For this reason, "liquidity in markets for individual collectible items can be an issue, particularly in times of economic stress," she notes. 
Hechler-Fayd'herbe groups collectibles into three broad categories by their returns and volatilities:
Jewellery, watches and luxury handbags, which experiences annualized volatilities between 2-7% and mid-single-digit returns;
Fine Art, which is more volatile and similar to emerging market equities in returns and volatilities; and 
Wine and classic cars, which are in the middle of the range with medium volatility (about 13% annualized). 

"Interestingly, classic cars seem to have offered a particularly attractive risk-reward over the last ten years (equity-type returns but with medium volatility similar to wine)," Hechler-Fayd'herbe says.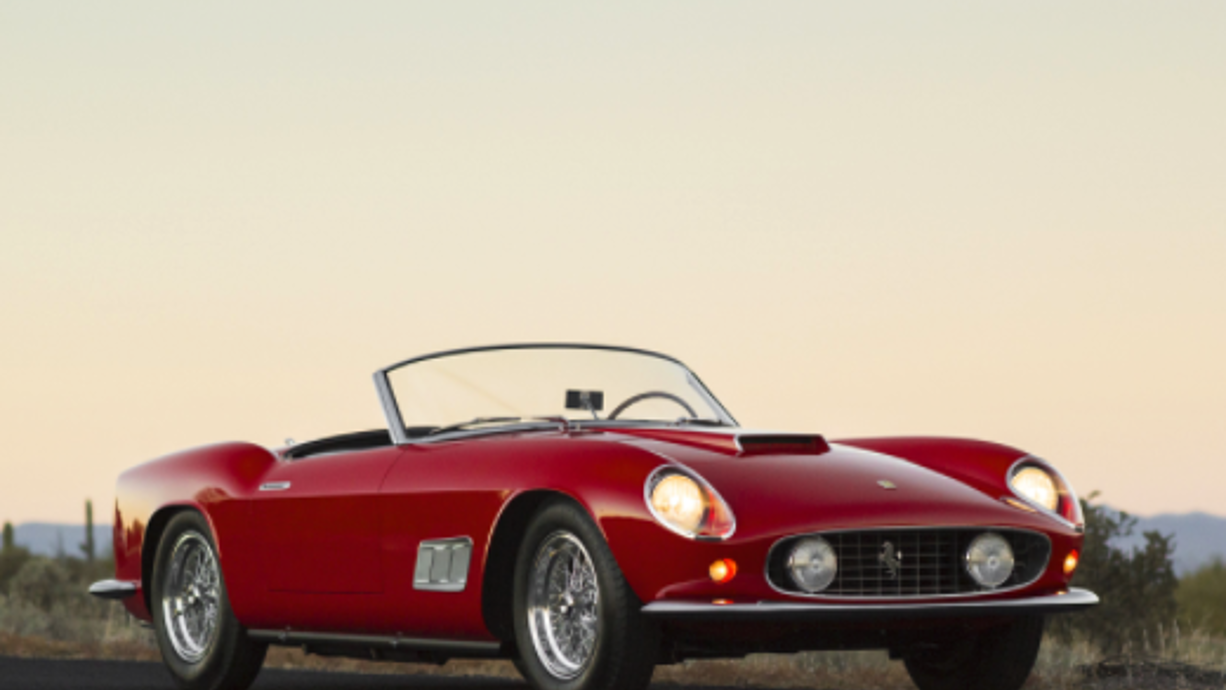 A 1961 250 GT SWB California Spyder. which sold for US$17,160,000 in 2016.
Risks to have on your radar
According to Hechler-Fayd'herbe says, there are two main issues with investing in collectible assets:
Liquidity and demand; and
Authenticity and integrity.
"Each collectible item has a market that differs in its demand and supply dynamic at any particular time," she explains.
"Liquidity in a collectibles market could see a sudden drying up of demand, which could be driven by economic stress, etc. Demand can rise and fall for a collectible, as consumer tastes change."
Like with any investment, an investor must do their due diligence on whether a collectible is authentic and is priced at a fair value, she says.

Shirley agrees, noting that collectible markets are often unregulated - and can be plagued with fakes.
"You have to be extremely careful about what information you are basing your investment decisions on, and be really careful about the people who are pitching the opportunities to you," he says. 
"As soon as people start talking about an opportunity there is a whole industry that will be built off the back of that. And sadly, not all of that industry is reputable ... That's not to say that people haven't made good money from investing in fine wine or whiskey. If you do it right, you can."
As an example, Credit Suisse has found that an estimated 20% of the most famous wines in the collectibles market are counterfeit. This risk has helped stimulate interest in NFTs, Hechler-Fayd'herbe says, which she believes will increasingly be used to verify and authenticate items. 
"The growth in the use of technology, such as blockchain, which can be used to authenticate items and their integrity, is providing more assurance for buyers, particularly online buyers," she says. 
According to Cerutti, varying valuations between individual assets is the key risk investors should be aware of.  

"It is not a commodities market; every object is unique, every artist is unique, and even works by the same artist - depending on the period and technique - can have a very different value," he says.
"Averaging in this market doesn't work. So don't buy thinking it is an investment, buy first because you want or love an artwork. And then additionally, it could also become a good investment."
However, Cerutti noted that many auction houses can provide clients with valuation guarantees, similar to put options in stock markets.
These guarantees allow sellers to secure the lowest price a work can be sold at. If the collectible goes for more than the guarantee, the seller will have to share some of the profits with the auction house (typically between 10-50% of the upside, depending on the value of the work), but it can not be sold for less than the amount; thus, ensuring the value of their asset.
Meantime, Pedersen recommends investors do their homework and remain unemotional to succeed in the collectible car market. 
"If you let your heart steer you into a purchase, you may or may not do well. You need to let your head or your wallet make that decision," he says. 
"Results before romance is our mantra.
"The right vehicle to maximise your results may not be one you actually love. It depends on what is most important for you. Is it your emotional connection to the car or your financial results?" 
Assets having their heyday
According to Shirley, sneakers, Pokémon cards and Hermès Birkin bags are currently taking the world by storm. 
"I actually read that somebody just out of academic interest had created a nominal fund of sneakers - not expensive ones worn by famous sportsmen - just limited edition Nikes, that kind of thing, to see how it would perform if there were to be a fund like that," he says. 
"And it had done really, really well."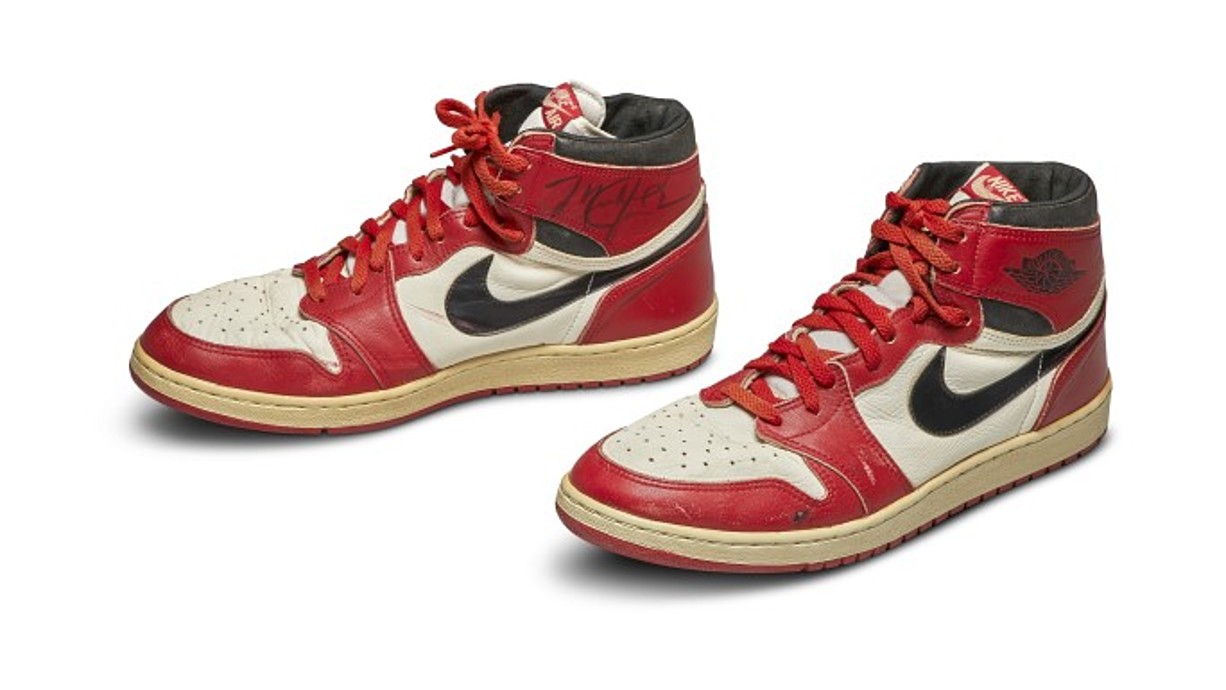 Source: Sotheby's. Michael Jordan's game-worn autographed Nike Air Jordan 1s from 1985. Sold for US$560,000.  
Hechler-Fayd'herbe also points to luxury handbags, as well as rare musical instruments, as mature collectible markets.  
"Handbag collectors appreciate the quality of the craftsmanship, the exclusivity of collectible bags and the resilience in value even through periods of crisis," she says. 
"For passionate musical collectors, rare violins and violoncellos by historical master craftsmen like Amati or Stradivari are among the most fascinating collectibles. Often these instruments are then leased to virtuoso musicians who perform on these wonderful masters of sound."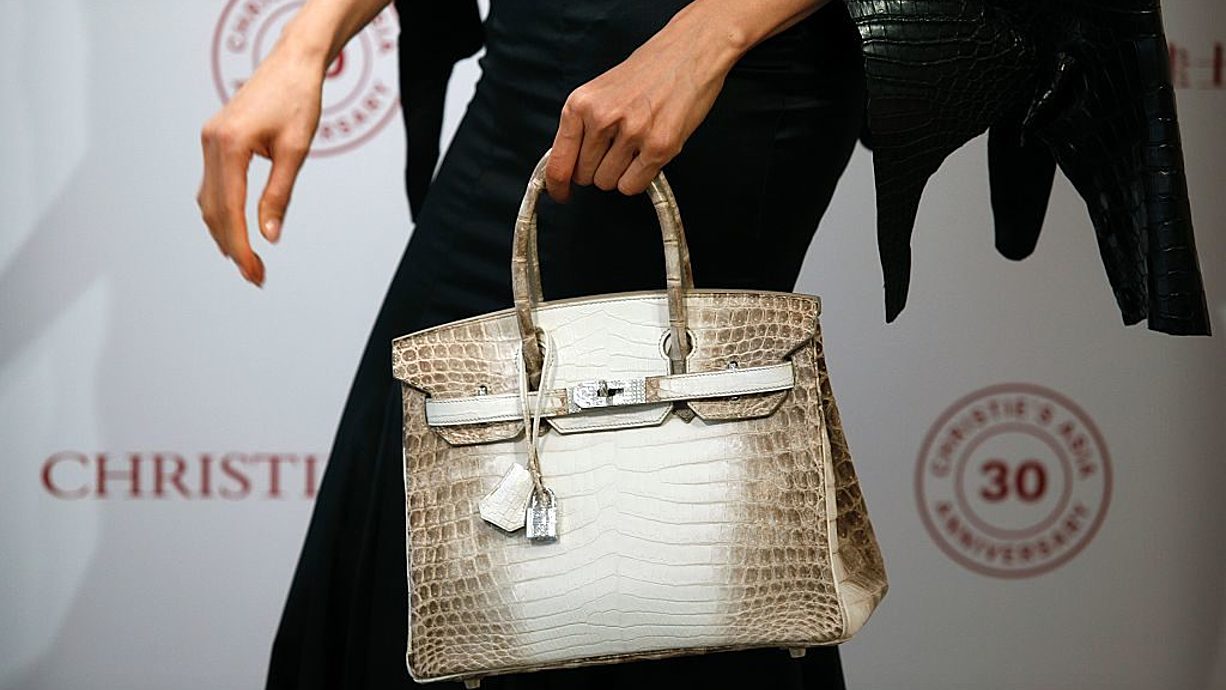 Source: ArtNet. The world's most expensive bag sold at auction, a Hermès Birkin (sold for around $500,000).
When it comes to classic cars, Pedersen recommends investors look to cars that will be the "classics of tomorrow".
"We are already well progressed into the next automotive revolution; hybrid, electric, and not too far down the track, autonomous vehicles," he explains.
"This is not a consumer-led fad, this is a legislated structural shift. And there is yet to be a large awakening as to the impacts that this automotive revolution will have on tomorrow's classics."
Pedersen targets vehicles that are commencing re-appreciation, those that are heading back towards their original recommended retail price. And it seems to be working; in the past year, the valuation of his own SMSF fleet has lifted 31.5% (before fees). 
"That's why I am stressing a sense of urgency because now is the time to invest in this kind of stuff," he says. 
"Where I am getting the strongest results, the vehicles that are well set up to reach their original recommended retail price, are headed there and beyond. And as the world wakes up to the opportunity, that 31% is going to be harder and harder to achieve."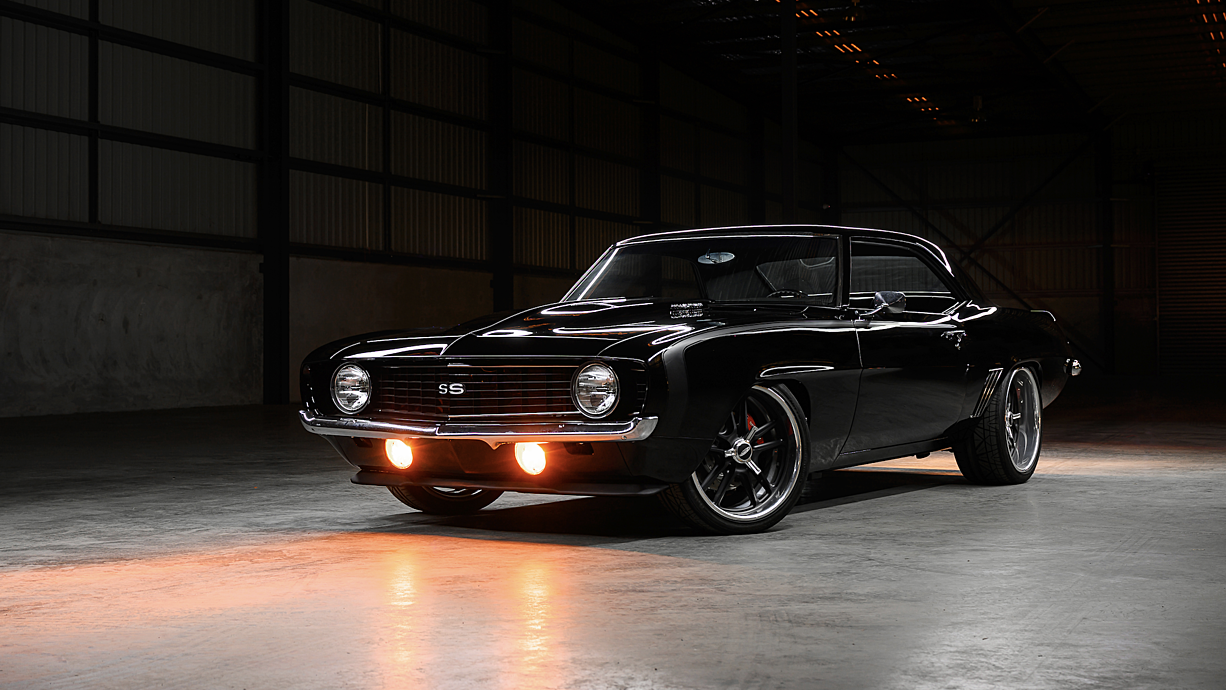 Why now is the time to invest in collectibles
While Cerutti noted that 2020 was a tough year for Christie's, the world's economies in general and the art market, the decrease in revenue experienced by the auction house was driven by a lack of supply - NOT a lack of demand. 

"Christie's experienced a 25% drop in revenue last year, but the paradox is that we have seen this decrease more on the supply side," he says. 
"The demand for art, luxury goods, and collectibles has remained very strong. Everything that was put on the market last year that was offered for sale did rather well." 
This is particularly true for Christie's online marketplace, which as explained previously, saw a surge in average transaction prices during the year. 
"There has been a surge in online auctions around the world and they are attracting a new and younger audience," Hechler-Fayd'herbe adds. 
"This could be driven by the impact of the pandemic, with more people staying home and going online and having more time to devote to collectibles. 
"Returns generally follow separate paths from those of other financial assets, bonds, bills and equities so they can play a role in any portfolio, with an appropriate allocation."
Similarly, Pedersen believes collectible assets can be a great inflationary hedge and argues they are subject to a lot less volatility than the likes of equities. 
"A lot of people are looking for a low-risk home for their money right now, they're not getting any interest on their cash. I think that's why these collectibles are so contemporary, it's a great inflation hedge," he says. 
"That's a big part of our proposition too. In a fund like ours, you will be exposed to anywhere between 40 and 60 vehicles; you are really hedged not only in a non-volatile class but across a broad range of vehicles too."  
Shirley agrees, arguing that if investors can afford to take the risk, collectibles can be just another element of portfolio diversification. 
"My only advice in terms of investment is to buy something that you really love and you're really passionate about," he says. 
"These assets can be a hedge; they don't always correlate with other asset classes. But unless you're a specialist investor with lots of knowledge and can accept the fact that the value of these things might go down in the future, it shouldn't be a huge part of your portfolio."
What do you collect? And could it be worth a pretty penny? 

It is my belief that everyone at some point in their life becomes a collector. But perhaps it's because I have grown up around collectors myself. See below for a photo of Dad and I and his award-winning 1980 VC Brock Commodore. So, what do you collect? Let us know in the comments section below.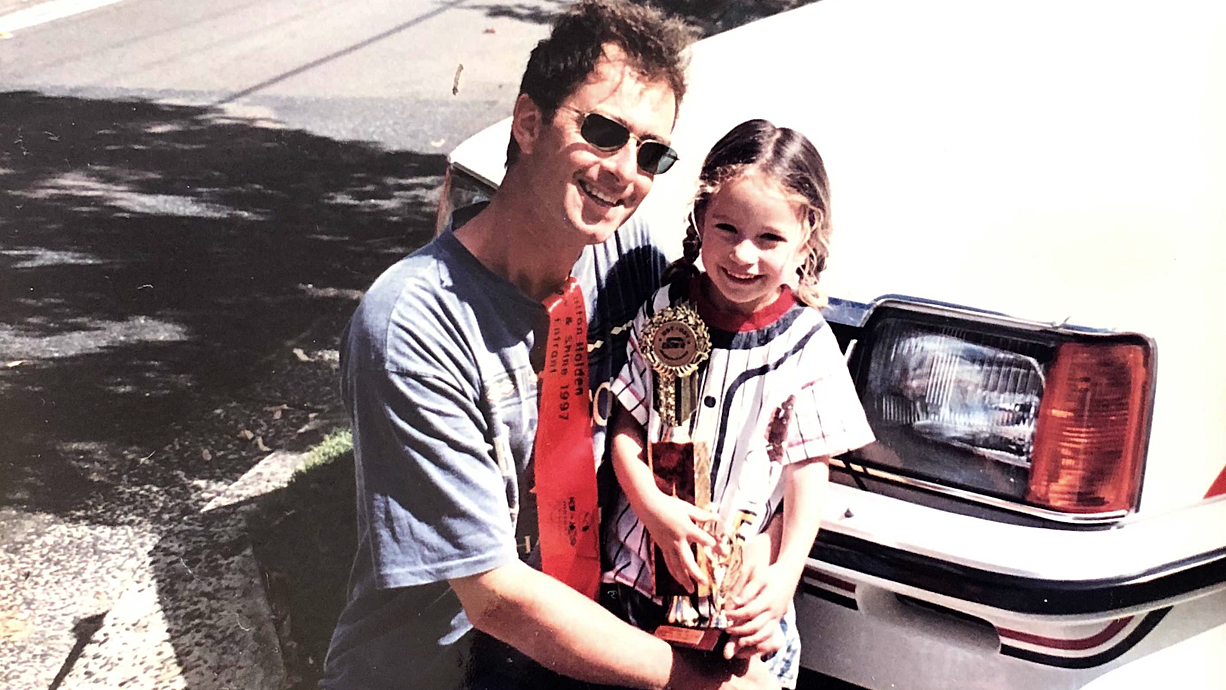 Source: the Selby archives
Want more content like this? 

Hit the 'follow' button below to be notified every time I post a wire or hit the 'like' button to let me know you enjoyed it.
Also, as a side note, there are two GREAT documentaries on Netflix at the moment on fakes in the collectibles market, Sour Grapes (a documentary film on wine fraudster Rudy Kurniawan) and Made You Look (a documentary on fake Pollocks, Rothkos and Motherwells which were sold for more than US$80 million by an art gallery in New York).
Not already a Livewire member? Sign up today to get free access to investment ideas and strategies from Australia's leading investors.

........
Livewire gives readers access to information and educational content provided by financial services professionals and companies ("Livewire Contributors"). Livewire does not operate under an Australian financial services licence and relies on the exemption available under section 911A(2)(eb) of the Corporations Act 2001 (Cth) in respect of any advice given. Any advice on this site is general in nature and does not take into consideration your objectives, financial situation or needs. Before making a decision please consider these and any relevant Product Disclosure Statement. Livewire has commercial relationships with some Livewire Contributors.
---
Content Editor
Livewire Markets
Ally Selby is a content editor at Livewire Markets, joining the team at the end of 2020. She loves all things investing, financial literacy and content creation, having previously worked for the likes of Financial Standard, Pedestrian Group, Your...
Expertise