Fund In Focus: TMS Capital High Conviction Fund
---
The investment industry is filled with complicated jargon and difficult-to-understand strategies. But at TMS Capital, we have a simple philosophy – share prices tend to rise along with profit per share. We believe that if you can find businesses that can meaningfully and consistently grow earnings per share over time, the share price will follow that trajectory.

Our background is in private client advisory, not funds management, and we believe that brings a unique perspective. The lessons we've learned over more than 15 years of advising clients have aided the success of our fund since it was launched five years ago. We have a long-term view, with 13 of the 21 stocks in our portfolio having been held since inception.

In this Fund In Focus, we discuss our unique approach to investing, our current views, and the changes we've made to our portfolio recently.  
Want to learn more?
TMS Capital is a boutique, Private Wealth Advisory firm specialising in managing direct investments. For more information, fill in the contact form below or visit our website.
---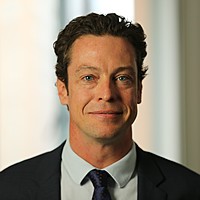 Portfolio Manager
TMS Capital
Ben Clark commenced his role as Portfolio Manager with TMS in 2005 and has over 20 years' experience in the industry. Ben runs the TMS High Conviction fund that is open to all sophisticated investors.
Expertise