Further signs of life in Mining Services
---
Imdex delivered a 24% lift in EBITDA on 10% revenue growth for the 1H17. The most impressive performance came from the REFLEX Instruments division with 20% growth in tools on hire. The 2H17 is also off to a strong start with 26% growth in January 2017 – a clear sign of a strong recovery in exploration spending by mining companies.
Source: IMDEX 1H17 Results Presentation
The shift in earnings mix away from Drilling Fluids and towards REFLEX is positive given this division has strong intellectual property and pricing power– the impact on the business can be seen in the significant margin expansion during the half.
This combined with cash conversion of 88% suggest the quality of earnings is also improving. The balance sheet is also much healthier with net cash which will grow further with the proceeds from the oil and gas sale to be received in the 2H17.
---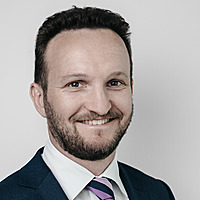 Head of Smaller Companies and Microcaps
Perennial Value Management
Andrew commenced with Perennial Value in July 2008. Prior to joining Perennial Value, Andrew was Head of Research at Linwar Securities, a boutique broker specialising in smaller company research. Andrew joined Linwar in 2003 and during this...
Expertise