GARY Top 10: Yield investing in a bear market
---
We are in a bear market with a rising risk of stagflation/recession. It's natural to blame the Ukraine War as it's the latest negative catalyst. But the reality is that the structural problems were there before and were continuously ignored. 
At the end of 2019, the world was facing global recession cycle and the pandemic was the catalyst that drove the spiral down. It was easy to blame the pandemic and ignore the structural problems.
Similarly we are doing it again. Central Banks are moving more than 12-18 months too late. They are raising rates into weakening economic growth cycle with elevated inflation and asset bubbles in almost all categories.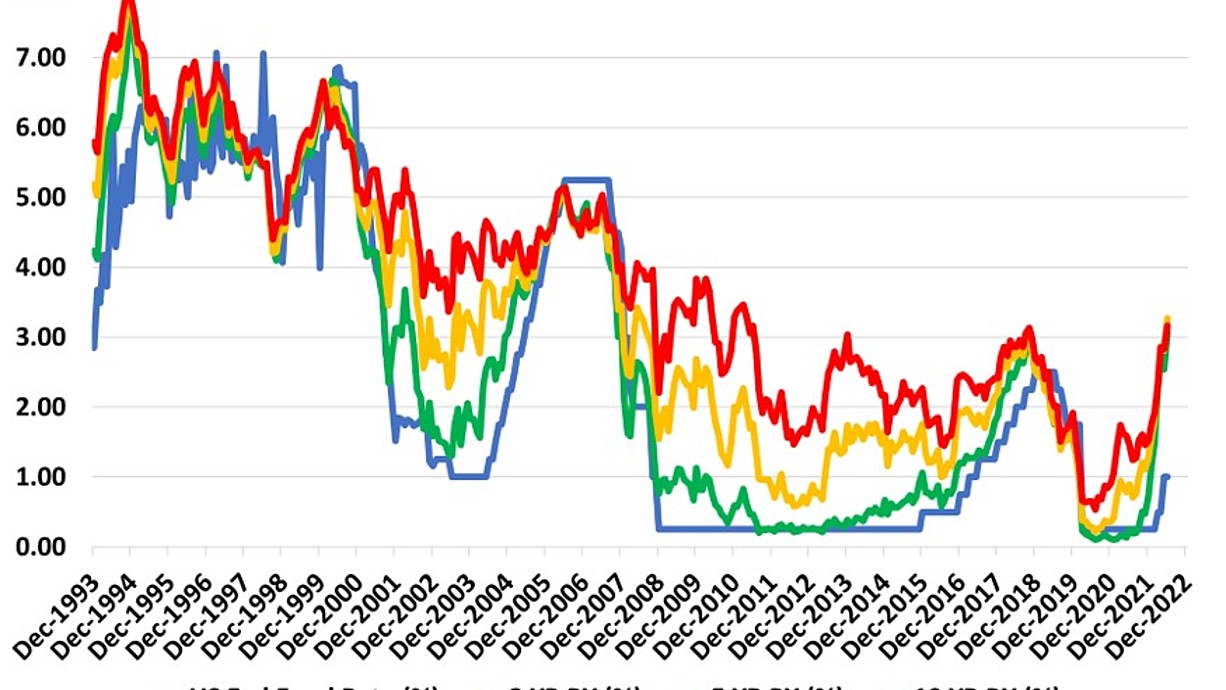 The other side of the monetary stimulus is the balance sheet expansion. The currency war has already started to shrink the aggregate balance sheet of the three major Central Banks while US Fed and ECB are flagging to start shrinking it as well. Bear market cycle will continue with rate hikes and balance sheet reduction.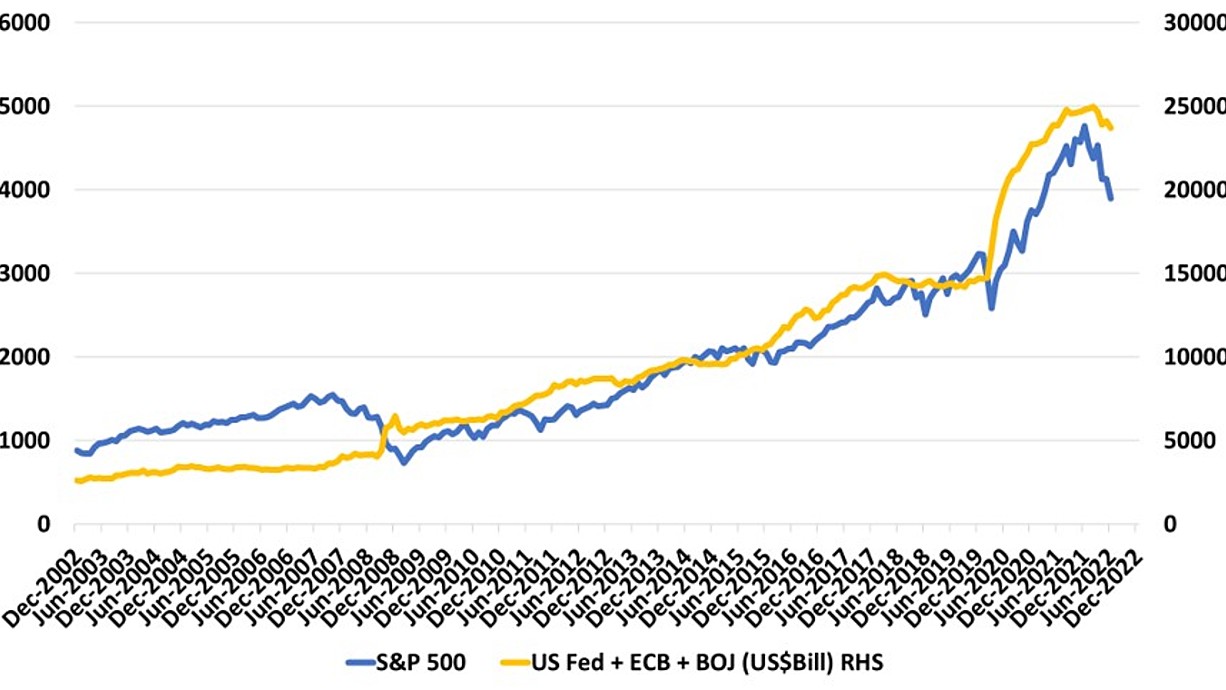 Yield investing without growth will lead to value traps in a reflation cycle with recession worries. The GARY (Growth At Reasonable Yield) model offers exposure to the best 10 stock ideas that manage growth, value, yield and risk in the current volatile markets.
The GARY Top 10 at the end of May 2022 
Amcor (AMC)
Brambles (BXB)
Challenger (CGF)
Elders (ELD)
Evolution (EVN)
Regis Resources (RRL)
Insurance Australia Group (IAG)
QBE Insurance (QBE)
Telstra (TLS) 
Woolworths (WOW) 
Note: DDA may or may not have made changes to the model holdings since the end of May. We continue to see the cycles changing and the model portfolios evolving with that.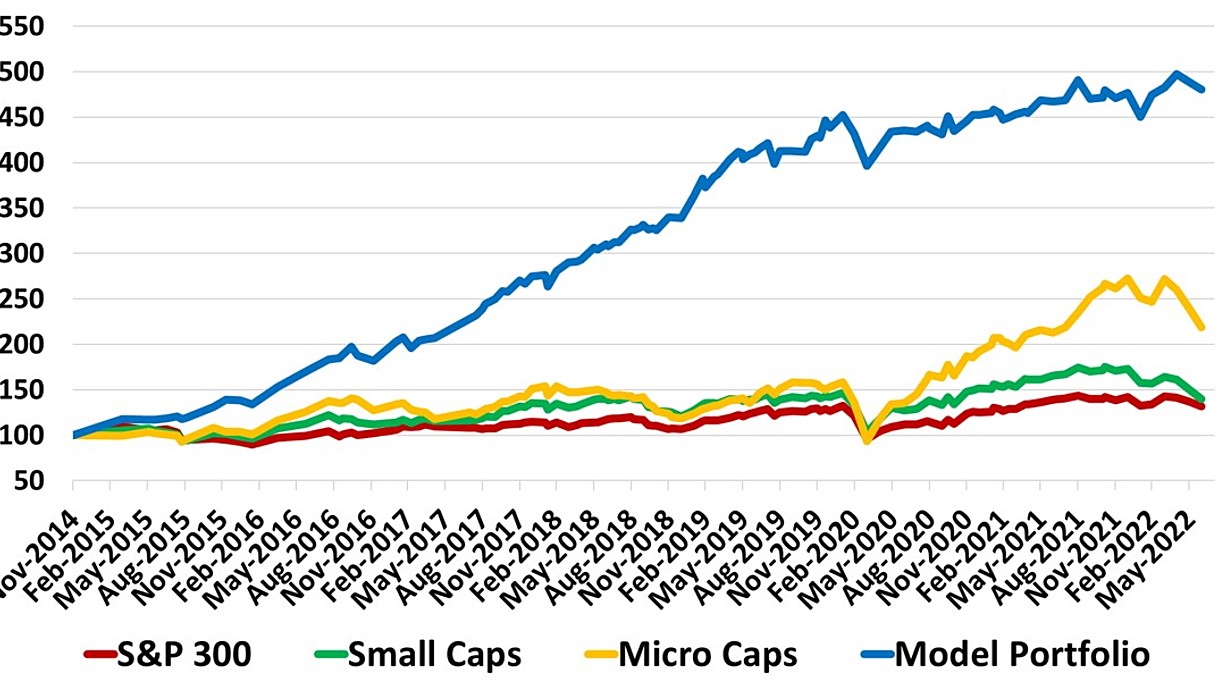 ........
Deep Data Analytics provides this financial advice as an honest and reasonable opinion held at a point in time about an investment's risk profile and merit and the information is provided by the Deep Data Analytics in good faith. The views of the adviser(s) do not necessarily reflect the views of the AFS Licensee. Deep Data Analytics has no obligation to update the opinion unless Deep Data Analytics is currently contracted to provide such an updated opinion. Deep Data Analytics does not warrant the accuracy of any information it sources from others. All statements as to future matters are not guaranteed to be accurate and any statements as to past performance do not represent future performance. Assessment of risk can be subjective. Portfolios of equity investments need to be well diversified and the risk appropriate for the investor. Equity investments in listed or unlisted companies yet to achieve a profit or with an equity value less than $50 million should collectively be a small component of a balanced portfolio, with smaller individual investment sizes than otherwise. Investors are responsible for their own investment decisions, unless a contract stipulates otherwise. Deep Data Analytics does not stand behind the capital value or performance of any investment. Subject to any terms implied by law and which cannot be excluded, Deep Data Analytics shall not be liable for any errors, omissions, defects or misrepresentations in the information (including by reasons of negligence, negligent misstatement or otherwise) or for any loss or damage (whether direct or indirect) suffered by persons who use or rely on the information. If any law prohibits the exclusion of such liability, Deep Data Analytics limits its liability to the re-supply of the Information, provided that such limitation is permitted by law and is fair and reasonable. Copyright © Deep Data Analytics. All rights reserved. This material is proprietary to Deep Data Analytics and may not be disclosed to third parties. Any unauthorized use, duplication or disclosure of this document is prohibited. The content has been approved for distribution by Deep Data Analytics (ABN 67 159 532 213 AFS Representative No. 1282992) which is a corporate approved representative of BR Securities (ABN 92 168 734 530 and holder of AFSL No. 456663). Deep Data Analytics is the business name of ABN 67 159 532 213.