Global dividend recovery in motion
---
For investors seeking to diversify their dividend income by looking outside of Australia, 2021 is shaping up as an intriguing year.
The global dividend crunch of 2020 saw developed market companies pay out $A1.64 trillion across the year. This was a departure from the strong dividend growth seen over the last decade, charted below.  
However, our forecasts point to a better picture in 2021.
Data compiled by Plato's quantitative research team for our latest Global Income Report, shows significant global dividend trends emerging in the final quarter of 2020. Some of the key data points include:
A continued improvement in dividend reductions. In Q2 2020 (v Q2 2019) dividends fell -28%, in Q3 (v Q3 2019) dividends fell -13%, in the final quarter the fall was -11% (v Q4 2019).

During the quarter, 39% of dividend paying companies increased or initiated dividends (v Q4 2019).

17% of companies cut dividends to zero during the quarter, a large reduction in comparison to the substantial cuts we saw in Q2 (29%).

When incorporating dividend cuts and initiations, 1.4 companies increased or initiated dividends for every one company that reduced or completely cut dividends (v Q4 2019).

While investors need to remain vigilant and geo-political uncertainty remains elevated, a number of factors appear to be aligning for global income.
Despite concerns around employment data and increasing COVID-19 cases, US markets have responded positively to stimulus announcements, vaccine updates and a broadly improving economic outlook. The Biden inauguration now appears to have further boosted sentiment.
In Europe, markets have benefited from the news of a Brexit deal, while Asian dividend payers have benefited from strong Chinese manufacturing data and the forecast (and rapid) economic recovery.
Plato's proprietary dividend cut model provides insights into future dividends. It represents Plato's macro view regarding the likelihood that global developed markets will cut their income.
Despite the continued challenges to companies from the Coronavirus, our model predicts a substantial reduction in the level of dividend cuts. After the recent high of almost 30% we currently predict a 14% chance of global developed market dividends being cut, a significant reduction.
The sectors for global income
Our data also provides a great overview of the sectors to watch for global dividend income.
With 2020 behind us we can get a comprehensive picture of how each sector has been impacted.
Comparing 2020 with 2019, dividends fell most in the Consumer Discretionary (-40%) and Financials (-30%) sectors.
In stark comparison Consumer Staples (+2.2%), IT (+7.8%) and Health Care (+8.5%) saw strong growth. .
This reflects the defensive nature of Staples and the benefits to Health Care and IT from a health driven pandemic and the associated move to lockdowns and working from home.
More recently, Materials (+14.3%) had the largest increase in Q4 and Consumer Staples (+9.4%) continued to increase dividends. We believe the strong income derived for businesses within these sectors will be enduring.
Significant dollar payers in our global portfolio include Walmart, Procter & Gamble and Verizon.
Diversity is key in income portfolios
We've long stressed to investors the need for diversity when it comes to income-generating equity portfolios.
While global dividends have not always been a popular choice for many Australian investors, it's a universe that should no longer be ignored. This is particularly pertinent as investors struggle to generate yield from other so-called 'safe' asset classes in the record-low yield environment and as dividends from Australia's traditional income stocks have been trimmed.
Looking off-shore for dividends and gaining exposure to some of the largest dividend paying companies in the world can provide much-needed income diversity.
You can read our full Global Income Report or follow Plato Investment Management on LinkedIn. 

---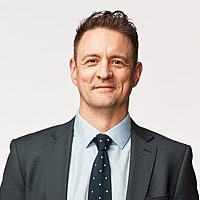 Senior Portfolio Manager
Plato Investment Management
Daniel is lead manager for the Plato Global Shares Income Fund and Global Low Carbon Fund. Daniel is the chair of the Plato ESG Committee. Prior to joining Plato he was a Portfolio Manager at Realindex Investments, responsible for global equity...