Gold - Q1 Review.....More Upside to Come?
---
Today's rally notwithstanding, gold has had a relatively low profile start to 2017. This is in stark contract to a year ago, when a volatile stock market and the surprise implementation of NIRP in Japan led to range of optimistic forecasts and proclamations of "a new bull market in precious metals" from JP Morgan.
Despite the lower volumes and lack of attention, the yellow metal has nonetheless enjoyed a solid start to the year, up 8% in USD terms by end March 2017, a solid move considering tightening by the Fed and the exceptionally low volatility environment we've been in for risk assets.
With 60 day and 200 day moving averages converging around current levels, there is a good chance we are on the cusp of a major move in the yellow metal, with the chart not looking entirely dissimilar to early 2009.
For Australian dollar precious metal bulls, we are more confident, maintaining our view that the RBA will be forced to cut rates again this year, whilst declining yield differentials augur for a lower currency across the course of the year.
That plus the latest on our unproductive asset crisis here.
---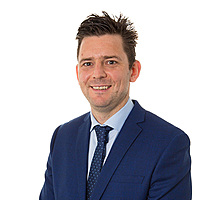 Gold bull since early 2000. Have spent +20yrs working in investment analytics, research & portfolio construction. Author of two books on investing in gold and the causes of the GFC. Lover of markets, competition & technology
Expertise