Goodbye dividends, hello 'event horizon': Re-visiting our short Woolworths thesis.
---
We were short Woolworths before and blogged about it earlier this year. We are short today - avoid the stock. Our 2016/2017 scenario expects that the company will be forced to slash earnings and dividends, perhaps even with a capital raising, which no-one is talking about. Yet. They are downgrading their forecasts faster than Tesco's were at the similar time, suggesting the situation is worse than Tesco's. That stock fell 63% over those 4 years and equates to WOW at $14. Seem ridiculous? So did the idea of them downgrading earnings by 25% a quarter into the year. The off balance sheet leverage from operating leases is huge. Use any Masters sale rally as a chance to short more, its good for only 10% our numbers, even if the stock rallies more than that. A "fixed" story sees the business worth $30 max, representing an asymmetric trade. Read here for the full (VIEW LINK)
---

Follow Chad Slater's wires
---
---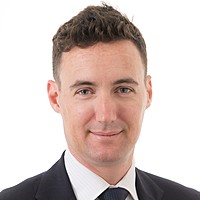 Co Head Global Equities (ex-Asia)
Ellerston Capital
Chad co-founded Morphic Asset Management in 2012. As a stock picker Chad is also a generalist but has strong regional knowledge of Europe and the Americas. He has also been awarded the CFA Charter.
Expertise