Greece Vote.... | Fat Fish - Icandy Prospectus Out... What Does it Mean For Us? | Fasten Your Seatbelt... China Alert |
---
Good Morning, Fasten your seat-belts and don't go anywhere… We are up and early this morning…. This Hollywood movie may not have the fairy-tale ending, as the Greek people have just voted "No" against creditors demands… JP Morgan now suggest that there is a 75% likelihood that Greece will leave the Eurozone… PEAK believes that a last minute proposal will be met and the Greeks will stay, however, with no money, The Greek Central Bank will now have to try and convince the European Central Bank for more funds… This is unlikely… So what will happen now? The EUR/USD is already down ~100 pips and a flight to "safety" suggests that markets will be lower, once again, in today's trading….. But is this the end of the Greece and the Euro? Not just yet………… In some good news, on Friday after market, Fat Fish Internet Group (FFG) finally lodged the iCandy prospectus… $18,750,000 will be paid to shareholders as a dividend. FFG is only worth ~ $25M as of Friday... We will take a 75% dividend any day...
---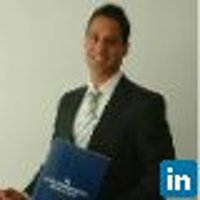 Executive Director
Peak Asset Management
Prior to founding PEAK Asset Management, Niv headed up HC Securities, spent three years growing Halifax Investments capital markets division and also worked on the wholesale desk at Macquarie Bank, servicing a wide range of institutional,...
Expertise
No areas of expertise