Small caps have a strong quarter
---
We have now completed the first quarter of FY2020 and of LMIs tracked by IIR the Small Cap focused LICs were the standout. The Small Cap focused LICs managed to return an average of 7.6% during the September 2019 quarter. This is more than double the performance of the S&P/ASX Small Ordinaries Accumulation Index which returned 3.1% for the quarter. The aforementioned Small Cap benchmark also outperformed the ASX large benchmark. This was a reverse of a trend where we have seen large cap generally outperform small cap for most of the last 3 years and especially in the 12 months up to June 30 2019.
The standout manager by a long shot was NAOS. Its three LICs produced stellar portfolio returns for the quarter. These returns helped recover some of the under performance the NAOS group of LICs has experienced in more recent times. To recap the portfolio performance of the three NAOS LICs NAOS Small Cap Opportunities Company (ASX:NSC) returned 25.7% for the quarter, NAOS Emerging Opportunities Company (ASX:NCC) returned 17.0% for the quarter and NAOS Ex-50 Opportunities Company (ASX:NAC) returned 13.9% for quarter. All three comfortably beat the benchmark and majority of their peers in their benchmark. We don't cover the NAOS LICs and so do not publish ratings for them. Of the small cap focused LICs in our coverage, the four best performers were Westoz Investment Company (ASX:WIC) up 10.5% (Recommended), WAM Research (ASX:WAX) up 9.5% (Highly Recommended), WAM Microcap (ASX:WMI) up 9.0% (Recommended Plus) and Barrack St Investments (ASX:BST) up 9.0% (Recommended).
The outlier on the other side of the scales in the small cap group was (ASX:GC1) it returned -1.0% for the quarter. This lagged the benchmark and in a quarter where active LIC & LIT managers produced both solid absolute and relative performance it lagged badly behind peers. Indeed GC1 was the only LIC out of the 25 LIC/LIT in our Small Cap group to record a negative absolute return for the quarter. Indeed on a longer time frame GC1 is lagging both the benchmark and peers on both a 1 year and 3 year time frame.
Click below to read our full report.

---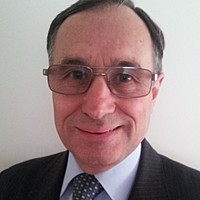 Independent Investment Research
Peter has 35 years' experience in the banking and finance industry, including 15 years as an equities analyst. Peter was a sector head in the equities research team at Morningstar with a focus on consumer and industrial companies.
Expertise