Has Appen acquired a Committed Leadership Team?
---
ASX-Listed crowdsourced data company, Appen (ASX:APX) has just announced its intention to purchase Figure Eight for its "Leading Tech Platform." Appen will pay US$175 million upfront, which is circa 5.7 times 2018 revenue. It will also pay up to another US$125 million in March 2020 on outperformance of incremental 2019 subscription revenue targets.
To pay for the acquisition, Appen conducted a placement to raise A$285 million and has entered arrangements for new debt facilities of US$125 million expected to be drawn down in 2020 for the 'earn-out.'
In reading the explanatory slide deck for the acquisition and capital raising, I was curious about whether this might be a good deal and whether the company's competitive position is strengthened. Essentially, I'd like to understand whether the company is widening its 'moat' with the purchase, thereby making it more difficult for a competitor to win business.
One avenue of investigation (and the avenue I am hoping you can help me with) is the history and intentions of the founders of the target company. Now there might be nothing useful in turning over these stones but it is always useful to know whether they've been successful in the past, whether they have attracted other very smart and successful individuals and whether they might be spreading themselves thinly by working on multiple projects, companies or start-ups – especially potential competitors.
It should be said at the outset, that there's no science in any of this, it just involves some reading, phone calls and asking questions.
In the Figure Eight Overview section of the slide deck, on page 19, Appen notes that Figure Eight has a "highly experienced and committed leadership team." The word "committed" is always reassuring.
The slide also goes on to say that "Figure Eight's founder and many of its key management…will…continue to assist Appen with the integration process." Of course, that's not the same as 'will remain with the business.'
The Founder, Lukas Biewald appears first on the list and any reading of his work suggests he is smart as a whip, has been running his own businesses from a very early age and befriended several highly successful unicorn start-up founders. We also discover that Figure Eight used to be called Crowdflower and that he founded it sometime around 2007.
In his blog post, dated May 30, 2018, on Medium.com, and rather ominously entitled, "Starting a Second Machine Learning Tools Company, Ten Years Later", Biewald writes;
"After working on search for a few years, by 2007 it was clear to me that the biggest problem in Machine Learning in every company and lab was access to training data. I left my job to start CrowdFlower (now Figure Eight) to solve that problem."
So far so good. But then some questions are raised…
Biewald again;
"In 2013 and 2014 we started seeing an explosion of image labelling tasks at CrowdFlower."
Keep in mind this is exactly what Appen does for its clients – employs millions of people to click on pictures and tag those that have the characteristics they have been asked to identify (see image). The results are then sold to clients like Google, Facebook and Microsoft as datasets for their algorithms (AI) to learn from.
Source: Weights & Biases
Biewald continues; "I stepped down as CEO of Figure Eight and went about building my technical chops in deep learning. I spent days in my garage, building robots running TensorFlow on Raspberry Pi. My friend Adrien Treuille and I locked ourselves in an Airbnb and implemented backpropagation for perception and the Convolutional Neural Nets and then more complicated models. To sharpen my thinking, I taught "introduction to deep learning classes" to thousands of engineers."
On the surface, it sounds like Biewald has been very busy outside of Figure Eight, possibly in the same area as Figure Eight but dealing with problems Figure Eight hasn't solved.
Perhaps this latter question is dealt with later in the blog post when Biewald writes;
"With machine learning, we're starting over. Instead of programming the computer directly, we write code that guides the computer to create a model…Diffs between versions of the model don't make sense to humans…From my experience at Figure Eight, I knew all the machine learning teams were having the same problem.  All of the problems machine learning always had are becoming worse with deep learning."
Of course, none of this suggests that Appen is buying something redundant. Indeed, the new venture may be complimentary to Figure Eight. But it does raise the question whether a future business might use the new tools being developed by Biewald to develop and leverage something smarter and superior than what customers are currently buying from Figure Eight, the business Appen will soon own.
Further, could a current Appen or Figure Eight client use Biewald's new tools to do some of the work that Appen and Figure Eight perform themselves?
Not holdings a MS in Computer Science, I'd like some help answering these questions.
Of course, the other question raised is the apparent difficulty in reconciling the statement in the Appen slide deck that the leadership team, including the founder Lukas Biewald is, "experienced and committed," with the statements made by the founder Lukas Biewald in his blog post of May 18 stating that he had already stepped down from Figure Eight as CEO and had, "spent the last six months heads down building a new machine learning tool called Weights & Biases with my longtime co-founder Chris Van Pelt, my new cofounder and friend Shawn Lewis and brave early users at OpenAI, Toyota Research, Uber and others."
Finally, it's perhaps only a curiosity that Biewald, in his new venture, has not chosen to partner with any of the other highly experienced leadership team at Figure Eight.
This column seeks to ask questions rather than imply any weakness in Appen's strategy.  Importantly, the answers to these questions may confirm concerns or may allay them. But irrespective of the result, the questions should be asked and answered.
Side note: Appen's acquisition is being made within the context of a booming market for technology companies. A veritable tidal wave of 'unicorns' – tech start-ups worth more than a billion dollars – are preparing to go public this year. Companies including ride sharing competitors Lyft and Uber are expected to list as is Postmates, Pinterest, AirBnB, Peleton, Zoom and Slack.
Indeed, Goldman Sachs recently estimated that a total US$80 billion of funds being raised could be double the annual average since 1990. Meanwhile Renaissance Capital believes 226 companies could go public this year, with a combined value of US$697 billion. Assuming a public float of 15 per cent that's a record US$104 billion in IPO raisings. Investors should always be concerned about increases in supply.
And despite the apparent maturity of these businesses and their multibillion market valuations, in 2018, 83 per cent of IPOs were by unprofitable companies, which is the highest on record since 1980.
In fact, most tech companies going public today are unprofitable and some spectacularly so. Lyft lost US$254 million in the third quarter of 2018, while Uber hasn't made a profit in the nine years since being founded and in the fourth quarter of 2018 it lost US$865 million.
Never miss an update
Enjoy this wire? Hit the 'like' button to let us know. Stay up to date with my current content by
following me
below and you'll be notified every time I post a wire
Welcome to Livewire, Australia's most trusted source of investment insights and analysis.
---
To continue reading this wire and get unlimited access to Livewire, join for free now and become a more informed and confident investor.
Roger Montgomery founded Montgomery Investment Management, www.montinvest.com in 2010. Roger has than three decades of experience in investing, financial markets and analysis. Roger also authored the best-selling investment book, Value.able.
---

Never miss an update
Get the latest insights from me in your inbox when they're published.
---
---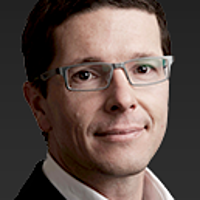 Founder and Chairman
Montgomery Investment Management
Roger Montgomery founded Montgomery Investment Management, www.montinvest.com in 2010. Roger has than three decades of experience in investing, financial markets and analysis. Roger also authored the best-selling investment book, Value.able.
Expertise